Europe has a long tradition of excellence in research and innovation, and each Member State has its own research and innovation policies and programs.
Thanks to its continental dimension, the European Union—made up of 28 sovereign nations working together—is perfectly positioned to stimulate, coordinate, and advocate for policies that help propel and finance research and development, remove impediments to innovation, and clear the way to bring innovations to market.
European Research Area
In the past decade, the "European Research Area" (ERA) has been taking shape. The ERA is building a research and innovation equivalent of the "common market" for goods and services by better coordination of research programs and the convergence of research and innovation policies at national and EU levels, thereby securing the economic and competitive future of the Member States.
Innovation Union
In October 2010, the EU launched the Innovation Union, one of the flagship initiatives of its Europe 2020 strategy for jobs and growth. A crucial investment for Europe's future, the Innovation Union includes more than 30 specific initiatives designed to make the EU a world-class performer in the sciences by helping to attract and retain the world's best researchers and innovators.
At the same time, the Innovation Union focuses Europe's efforts on societal challenges including the need to adapt to globalization's competitive pressures, adjust to the realities of an aging population, progress toward a low-carbon economy, and modernize the European industrial base.
EU Investment
The EU also invests heavily in research, technological development, and innovation.  Since 1984, the EU's seven Framework Programs for Research and Technological Development have provided multi-year funding and direction for research, innovation, and technological development. The Seventh Framework Program (FP7), one of the world's largest public-funded research programs at the time, provided a  €50.5 billion budget between 2007 and 2013 to support research and innovation in Europe.
In 2014, FP7 was replaced by Horizon 2020, a funding framework that brings together all existing EU-level programs that support research and innovation to ensure scientific excellence; boost industrial leadership and competitiveness; and tackle societal challenges. Between 2014 and 2020, €79 billion will be provided under the Horizon 2020 framework to research institutions, universities, innovative private companies, and small businesses. To learn more, consult the Horizon 2020 website. For funding opportunities, go to the Horizon 2020 Participant Portal.
Member countries have been encouraged to invest 3 percent of their GDP in R&D by 2020 (1 percent public funding, 2 percent private-sector investment) – which is estimated to create 3.7 million jobs and increase annual GDP by nearly €800 billion.
Horizon 2020
Scientific excellence, industrial leadership, and tackling societal challenges are the objectives of the EU's multiyear program (2014-2020) for funding research and innovation. With a budget of €79 billion—more than $100 billion—Horizon 2020 is the latest program in more than three decades of EU support for research and technological development. Read more in the EU Matters on Horizon 2020: Reaching for the Stars EU Research and Innovation Program.
Download the brochure Horizon 2020 in Brief.
Download the brochure Why Participate in Horizon 2020 and How to Participate in Horizon 2020.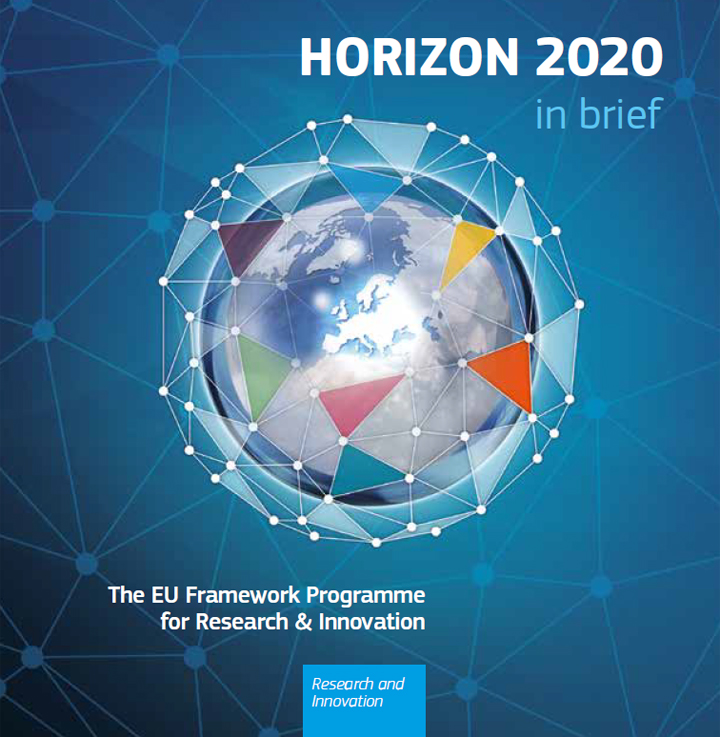 EU-U.S. Cooperation
The close EU-U.S. relationship is underpinned by a joint Science and Technology Agreement dating back to 1998, which is revised and renewed regularly. A key instrument in expanding transatlantic scientific cooperation, the agreement offers a broad framework for collaboration in areas of scientific research such as environmental science, information and communication technologies, cleaner energy sources, biotechnology, and nano-science. The accord may be complemented with more focused, theme-specific arrangements, such as cooperation on standards and interoperability-related research for electric cars and smart grids. Moving forward, the EU and the U.S. aim to increase the scale and scope of transatlantic research and innovation collaboration, especially in the following areas: marine and Arctic; health; advanced materials; and transportation.
EU-US H2020 Implementing Arrangement
Thanks to an Implementing Arrangement concluded on the 17 of October between the European Commission and the US Government, European and American researchers will be able to work together more closely on projects funded under Horizon 2020, the European Union's research and innovation programme.
The Arrangement facilitates cooperation between US organisations and Horizon 2020 participants in cases where the US organisations are funded by the US and do not receive any funding from the Horizon 2020 programme. It enables researchers to organise their cooperation outside the formal Horizon 2020 Grant Agreement, in accordance with applicable laws, rules, policies, and regulations of their respective funding programmes.

Report of the first annual meeting of the European Scientific Diasporas initiative – Washington DC November 2015


For More Information