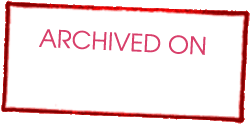 04/10/2017
orgánico a base de hierbas
kamagra España
dañado el remedio de cabello
propecia España
Remedios naturales contra la gripe

Want to study at one of the more than 4,000 higher education institutions in Europe? Your options range from top-level research establishments to small, teaching-focused colleges.
Study in Europe Get up-to-date information on 32 European countries, their universities, and what it takes to live and study there.
Erasmus Plus Learn about the EU's Erasmus Plus program, which funds education and training programs throughout the EU and internationally. U.S. institutions can partner in Erasmus Plus Joint Masters' Degree Programs, take advantage of Credit Mobility programs, apply directly for Jean Monnet activities, and more.
EU Fulbright Grants The U.S. Department of State's Fulbright Program offers fellowships for U.S. graduating seniors, graduate students, young professionals and artists to study abroad for one academic year.
Fulbright-Schuman Grants If you are a highly-qualified professional, you can apply for financial support to study or train on the opposite side of the Atlantic in areas of specific relevance to the EU-U.S. relations.