Delegation to Australia

News
The NSW Minister for Trade, Tourism and Major Events, Stuart Ayres, will join four European ambassadors in Sydney tomorrow for the start of EU Green Week to highlight the role investment can play in a brighter and greener future. Minister Ayres, the ambassadors from the European Union, France, Finland and Denmark, as well as Sustainable Business Australia, will participate in a public panel event in the CBD titled, "Investing for a greener future".
Journalists are invited to apply for the 2016 European Union-QANTAS Journalist Award. The award is open to an Australian journalist with more than three years working experience in print or electronic media. They will need to satisfy the selection panel that he or she would benefit from a working visit to the European Union institutions and two to three Member States. While the subject of the project proposal is open to the journalist's particular interests, it must be based on European themes relevant to an Australian audience.
Migration data published by the Australian Bureau of Statistics reveals that of Australia's estimated resident population born overseas of 6.7 million at 30 June 2015, 33 per cent, or 2.2 million people, were born in the EU.
All news
In Focus
The European Union Delegation to Australia teamed up with the National Multicultural Festival to create a pop-up EU Village on 13 February in the heart of Canberra. The EU Ambassador to Australia, H.E. Sem Fabrizi and the ACT Minister responsible for Multicultural Affairs Yvette Berry MLA officially openned the EU village. Ambassador Fabrizi invited everyone,"to come and visit the EU Village – where else will you experience the diversity of a whole continent without having to travel thousands of miles to do so?" The thousands of participants on the day collected their EU Passport from the EU Delegation marquee and 'stamped' their way around Europe by visiting each of the stalls represented in the EU Village (see below for a full list of participating countries). Those stamped by all countries received an EU prize.
The Human Rights Awards held in Sydney on 11 December, 2015 included two firsts, the "Racism It Stops With Me" Award and the participation of the European Union Delegation to Australia. The EU Ambassador to Australia H.E. Sem Fabrizi said, "The Human Rights we celebrate today - dignity, freedom, democracy, equality, the rule of law - are the principles on which the EU is founded," he said. "We are delighted to sponsor the Racism It Stops With Me Award," Ambassador Fabrizi said.
More...

Top News from the European Union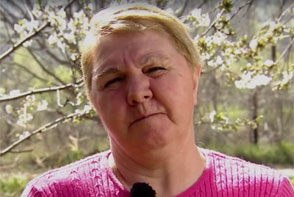 People feel safer when the EU Monitoring Mission patrols in their area. Watch as EUMM monitors engage with the local population in Georgia.
All news