© UN Photo/Joao Araujo
Leaders from around the world will gather in New York in the coming days for the ministerial week of the 67th session of the General Assembly of the United Nations (UNGA).
The EU will focus its discussions on peace and security, sustainable development, human rights and strengthening the role of the United Nations.
The EU will be represented in the General Debate on Wednesday, 26 September by President Van Rompuy. The EU's priorities for the 67th UNGA sessionwere adopted by the Council in July.
President Barroso will participate in a number of high-level bilateral meetings and together with President Van Rompuy and High Representative/Vice-President Ashton, will inaugurate the new offices of the EU Delegation in New York on Wednesday 26 September, in the presence of EU Ministers for Foreign Affairs.
High Representative/Vice-President Ashton will be in New York from 23 to 28 September. On her agenda will be priority issues relating to Syria, Iran, the Middle East peace process, Libya, European Neighbourhood Policy, the Belgrade/Pristina dialogue, Somalia and the Sahel. Notably, she will meet with a number of Foreign Affairs Ministers and will discuss the crisis in Syria with United Nations/League of Arab States Special Envoy Brahimi and League of Arab States Secretary-General Nabil El Araby.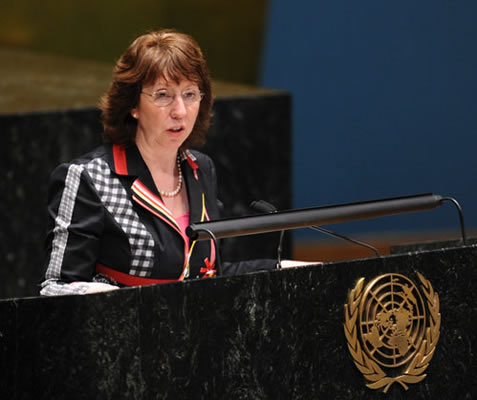 © EU
Commissioner Georgieva will participate in the event "Ensuring Resilient Livelihoods", organised by USAID, on September 25. Together with other high-level figures from the world of humanitarian and development aid, she will discuss the Sahel and Horn of Africa crises at the "Resilience Champions" meeting on September 26, as well as the humanitarian situation in Yemen and Sudan/South Sudan.
Commissioner Hedegaard will meet with representatives of the Least Developed Countries (LDCs) and the Alliance of Small Island States (AOSIS) to advance negotiations in the run-up to the next round of international climate negotiations. Besides a series of bilateral meetings, Commissioner Hedegaard hosts an Informal High-level Climate change Roundtable for the Durban Platform on 28 September. She will also take part in the Major Economies Forum on 27 September.
Commissioner Piebalgs will highlight the leading role of the EU in development. He will participate notably in the Sustainable Energy for All high-level meeting and will present his ideas on addressing food security challenges to the G8 Global Alliance for Food Security and Nutrition. He will participate in a meeting on natural resources and transparency, and at the Scaling-Up Nutrition meeting he will reiterate the EU's commitment to reach at least seven million malnourished children with its development programmes by 2025.
You can follow all the action at the UN General Assembly by going to www.storify.com/eeas/eu-at-unga
© EU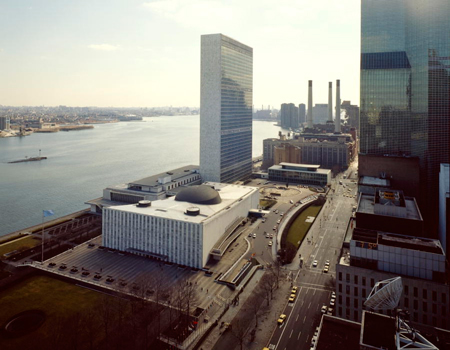 © UN Photo/Lois Conner