image alternative text © EU
Global economic changes have seen certain developing and emerging countries growing both their exports and GDP, while others have become increasingly marginalised. The new proposals aim to ensure that EU support goes to those countries needing it most.
Developing countries now account for over half of world exports – the figure having grown by 80% between 2000 and 2009 (compared to 40% for the world as a whole). China more than quadrupled its exports between 2002 and 2010.
This export growth is not restricted to emerging economies. Lesser developed countries such as Bangladesh and Cambodia have recorded progress, primarily in textiles.
But others, lesser developed countries, especially in sub-Saharan Africa, have been further marginalised. Many are struggling to develop their productive capacity, diversify their export base and thus take advantage of regional or world markets. The EU would like to support such countries, giving them 'export space' by focusing tariff preferences on them, instead of richer countries that no longer need them to be competitive.
Moreover, policies must go beyond tariff reductions and instead support the improvement of business climate-enhancing services, investment and the regulatory environment.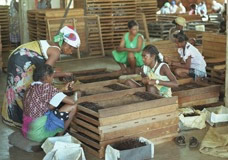 © EU
The Commission has identified a number of ways in which to make EU trade and development policy more effective, including:
- reforming preferential trade schemes to focus more on the poorest countries - stepping up free trade negotiations with developing country partners
- promoting foreign direct investment
- helping developing country exporters access EU markets
- aiding developing countries to meet international quality, labour and environmental standards
- using trade measures to help mitigate the effects of natural disasters and tackle sources of conflict
The Commission also emphasises that developing country governments must act to ensure that their poorest citizens feel the benefits of trade-led growth by introducing domestic reforms.
The EU and its member countries have been driving global 'Aid for Trade', accounting together for more than a third of the global effort. In 2007, the EU and its member countries adopted a joint strategy that considerably increased Aid for Trade support so that it was €10.5 billion in 2009. This makes the EU and its members the largest provider of Aid for Trade in the world.
Developing countries also benefit from a range of specific measures, such as reduced tariffs for their exports and support for domestic reforms needed if trade is to contribute to development. The world's least developed countries also have duty free and quota free access to EU markets under the Everything But Arms initiative established in 2001. Almost three quarters of EU imports from developing countries are duty free.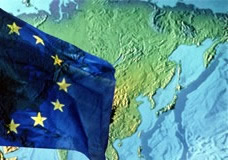 © EU