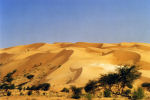 Mauritania
EU Mauritania relations are based on the Cotonou Agreement and the EU's country strategy paper & national indicative programme 2008 13

.
The country has suffered repeated military coups, and the EU has provided political and financial support for Mauritania's transition to democracy following elections in 2006-07 and in 2009.
Development assistance
• €156m up to 2013 for governance, infrastructure and regional integration, under the European Development Fund (local development, national migration strategy, modern public administration & justice system, civil society, roads' rehabilitation and construction, budget support)
• €25m under the 2011 EU's Sahel security & development strategy

[81 KB] , to encourage economic development and stability in Mauritania, Niger and Mali.
• for transport – especially better connections between cities and the hinterland and within the larger West Africa region.
• to fight poverty (direct budget aid, under preparation).
Humanitarian assistance
The EU is actively seeking solutions to the humanitarian crisis in the Sahel and has mobilised significant funds to help people affected by the food crisis and influx of refugees fleeing unrest in neighbouring Mali

.
Fisheries cooperation
Mauritania is an important partner for EU fisheries. On 26 July 2012 the European Commission and Mauritania signed a 2-year Fisheries Partnership Protocol (FPA), successor to a similar 6-year agreement.
Subject to its ratification by the European Council and the European Parliament, an EU contribution of €70m/year will preserve EU fishing rights in Mauritanian waters while promoting better fisheries management and reduced environmental impact of fishing practices.