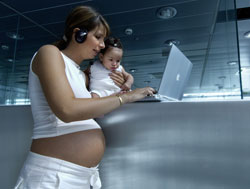 The EU's political will to protect and promote women's rights is evident in the Guidelines, agreed in 2008, addressing discrimination as well as violence against women.
The Guidelines on violence against women and girls and combating all forms of discrimination against them promote gender equality, put in place effective, coordinated strategies, and address the impunity of those who have perpetrated violence against women. The document also prioritises women's rights within the EU human rights policy towards third countries and sets out a strategy for dealing with individual cases of human rights violations.
The status and situation of women in the Euromed countries have been a preoccupation of the EU since relations with the region began. Recommendations and high level meetings on the subject ensure that the topic retains a high profile.
The EU also works to promote women's rights within multilateral organisations such as the United Nations. It participates in the UN Commission on the Status of Women and is an active supporter of a resolution on renewed efforts to eliminate all forms of violence against women.
A further priority is the implementation of UN Security Council resolution 1325

, which reaffirms the important role played by women in the prevention and resolution of conflicts, peace negotiations, peace-building, peacekeeping, humanitarian responses and post-conflict reconstruction. It also stresses the importance of their equal participation and full involvement in all efforts for the maintenance and promotion of peace and security. See also: Women in armed conflict/women's role in peace and security