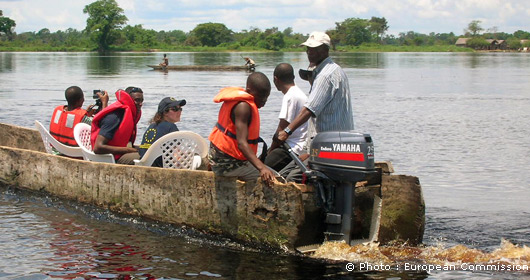 EUEOM – Election observers travelling by dugout canoe in Africa
The strength and added value of an EU election observation mission is to be based on a precise and neutral methodology, based on facts and reports, which is the warrant of its credibility.
Its fundamental principles of independence, impartiality, transparency, long-term observation and professionalism are set out in the 2000 communication from the European Commission on EU election assistance and observation. They cover all phases of the election cycle: pre-election, election day, and immediate post-election.
EU election observation missions do not interfere in the organisation of the election itself. Instead, they collect and analyse factual information concerning the election process and provide an independent public assessment.
The EU methodology and the recognised international standards and practices in which it is embedded can be downloaded from the following page of reading material on election-related topics (in particular the handbook for EU election observation):