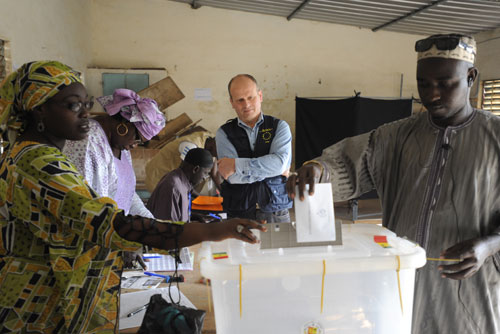 Man voting
At the invitation of the Government of Senegal, the European Union established a mission to observe the presidential elections there on 26 February 2012.
The EOM consisted of over 90 observers from most of the 27 EU countries. Thijs Berman, Member of the European Parliament, was Chief Observer.
The observers were deployed throughout the country. They met government and electoral officials, candidates and political parties, civil society representatives and the media.