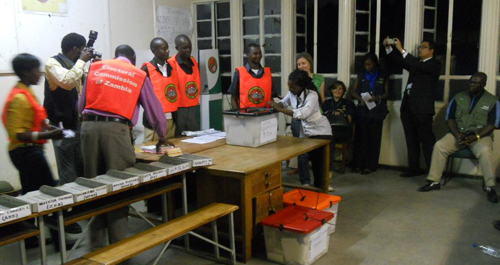 Counting the votes
At the invitation of the Government of the Republic of Zambia, the European Union established a mission to observe the Presidential and National Assembly elections of 20 September 2011 in Zambia.
The EU Election Observation Mission (EU EOM) was led by Chief Observer Maria Muñiz De Urquiza, a Spanish Member of the European Parliament.

She was joined by around 100 experts and observers from 23 EU Member States as well as Norway. The observers were deployed throughout the country to observe the electoral process, meet government and electoral officials, candidates and political parties, civil society representatives and the media.
A delegation from the European Parliament joined the mission for the duration of the election itself.