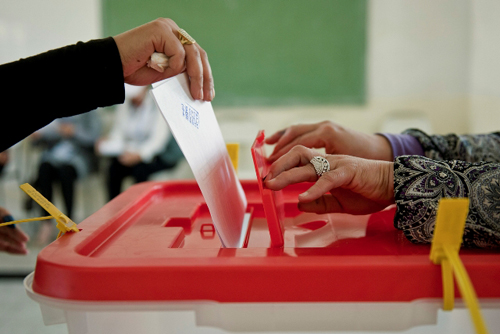 Hand putting voting card into ballot box, other hands hold open ballot box
At the invitation of the Government of Tunisia, the European Union established a mission to observe the Constituent Assembly elections there on 23 October 2011.
Michael Gahler, Member of the European Parliament, was Chief Observer. For the first time, Tunisian citizens had the opportunity to freely choose their representatives; the elected Assembly had the task of writing the country's new Constitution.

The observers were deployed throughout the country. They met government and electoral officials, candidates and political parties, civil society representatives and the media.