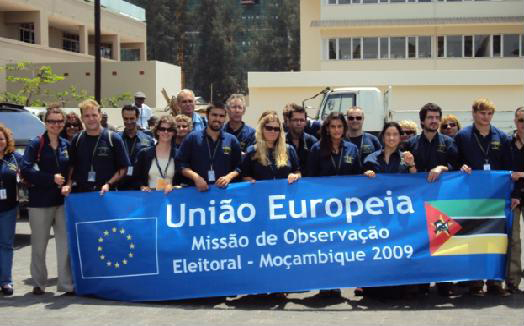 Group photo of short-term observers
At the invitation of the Government of Mozambique, the European Union established a mission to observe the presidential, legislative and provincial elections there on 29 October 2009.
The election day was very well managed and the electoral campaign was constructive. However, transparency shortcomings and a degree of constraint with regard to political activity and voter choice at a local level were noted. The EU EOM also deplored certain irregularities which occurred during the tabulation process.
Fiona Hall, Member of the European Parliament, was Chief Observer of the EU EOM.
The observers were deployed throughout the country. They met government and electoral officials, candidates and political parties, civil society representatives and the media.