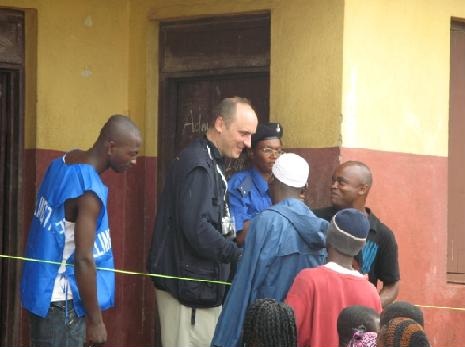 Man with ballot boxes
At the invitation of the Government of Sierra Leone, the European Union established a mission to observe the presidential and legislative elections there on 11 August and 8 September 2007.
This was the first time after the civil war that national institutions were solely responsible for preparing elections across the country. The Chief Observer was Marie Anne Isler Béguin, member of the European Parliament.
The observers were deployed throughout the country. They met government and electoral officials, candidates and political parties, civil society representatives and the media.