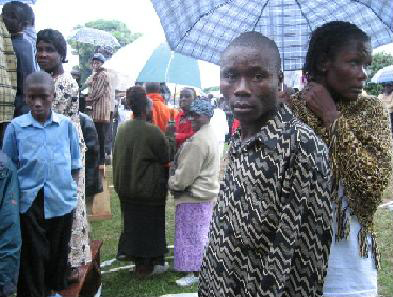 Woman about to put her voting card into the ballot box
At the invitation of the Government of Kenya, the European Union established a mission to observe the general elections there on 27 December 2007.
The elections fell short of key international and regional standards for democratic elections. Most significantly, they were marred by a lack of transparency in the processing and tallying of presidential results, which raised concerns about the accuracy of the final result of this election.
The Chief Observer of the EU EOM was Alexander Graf Lambsdorff, Member of the European Parliament.
The observers were deployed throughout the country. They met government and electoral officials, candidates and political parties, civil society representatives and the media.