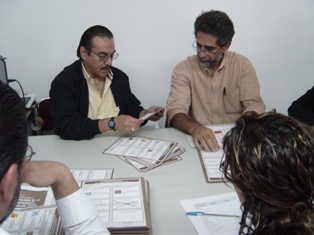 Opening a ballot box
At the invitation of the Government of Mexico, the European Union established a mission to observe the presidential and parliamentary elections there on 2 July 2006.
The Mission was headed by José Ignácio Salafranca Sanchez-Neyra, a Spanish member of the European Parliament. The mission was extended until a court ruling on the qualification of the presidential election, the final results, and the declaration on the validity of the elections and of the president-elect.
The observers were deployed throughout the country. They met government and electoral officials, candidates and political parties, civil society representatives and the media.