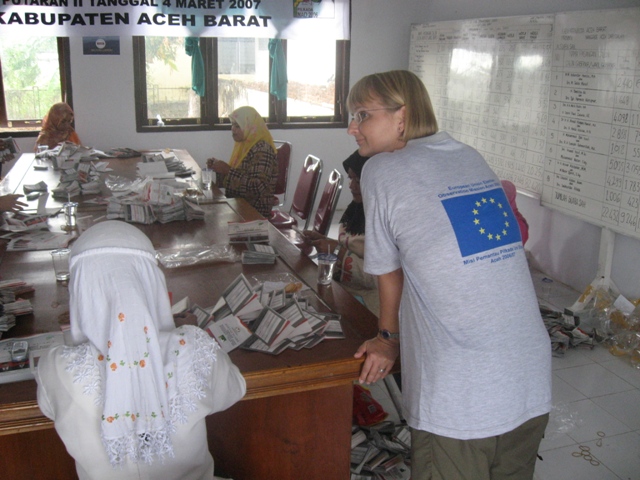 EU observer watches folding of ballots
At the invitation of the Government of Indonesia, the European Union established a mission to observe the governor and district elections in the Indonesian district of Aceh on 11 December 2006 and 4 March 2007.
The second round of elections in Aceh Barat and Aceh Barat Daya on 4 March 2007 was the completion in those districts of the historic 11 December 2006 elections.
Election day was generally peaceful and orderly, and voters, particularly in rural areas, turned out in large numbers, with no reported problems in Aceh Barat Daya. In Aceh Barat, there was interference by elements of the military on election day and accusations of intimidation by both them and supporters of the Free Aceh Movement (GAM) in the run up to polling day.
The Mission was led by Glyn Ford, member of the European Parliament.
The observers were deployed throughout the country. They met government and electoral officials, candidates and political parties, civil society representatives and the media.