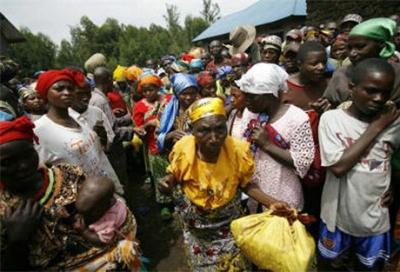 Crowd of people
At the invitation of the Government of Congo, the European Union established a mission to observe the presidential elections in Congo on 10 March 2002.
The mission was led by Chief Observer M. Joaquim Miranda, member of the European Parliament.
The 2002 presidential election was an important step in the political stabilisation of the country. Congo Brazzaville suffered three civil wars since the introduction of a multi-party system and elections were widely perceived as a source of conflict.
After the cease-fire agreements of Pointe Noire and Brazzaville in 1999, a political process was launched, starting with the 'National Dialogue Without Exclusive' in March/April 2001.
The observers were deployed throughout the country. They met government and electoral officials, candidates and political parties, civil society representatives and the media.