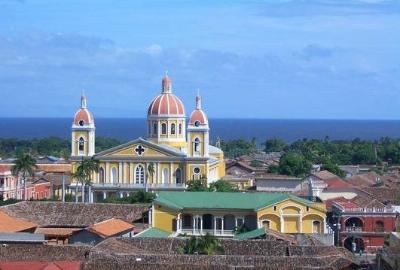 Town with church
At the invitation of the Government of Nicaragua, the European Union established a mission to observe the general elections in Nicaragua.
The EU EOM was headed by Chief Observer Jannis Sakellariou (Germany) Member of the European Parliament (MEP).
The observers were deployed throughout the country. They met government and electoral officials, candidates and political parties, civil society representatives and the media.
Contact us
Pour toute information:
M. Renaud Dewit
Attaché de presse de la MOE UE - RDC
Tel: +(243) 97 003 19 07
Tel: +(243) 81 710 33 07
email: renaud.dewit@moeue-rdc.eu