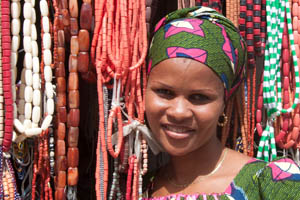 Woman with beaded necklaces in background
At the invitation of the Government of Nigeria, the European Union established a mission to observe the legislative elections there on 20 February 1999.
The European Union observed the legislative elections held on 20 February 1999. The elections firmly anchored a new era of civilian rule and were widely considered a step forward for the country.
The observers were deployed throughout the country. They met government and electoral officials, candidates and political parties, civil society representatives and the media.