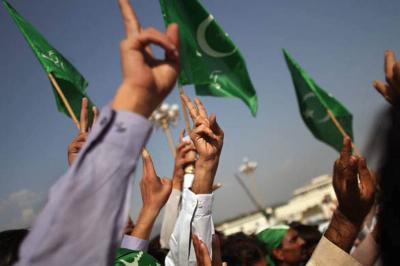 Pakistani flags and hands forming the peace sign
At the invitation of the Government of Pakistan, the European Union established a mission to observe the legislative elections there in January 1997.
The election took place after the previous Pakistan Peoples Party (PPP) government of Benazir Bhutto was dismissed by President Farooq Leghari for alleged corruption and misrule.
The observers were deployed throughout the country. They met government and electoral officials, candidates and political parties, civil society representatives and the media.