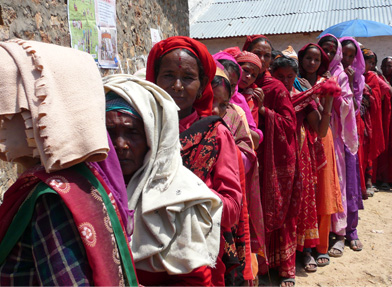 Election observation is a vital EU activity aiming to promote democracy, human rights and the rule of law worldwide. It contributes to strengthening democratic institutions, building public confidence in electoral processes, helping to deter fraud, intimidation and violence. It also reinforces other key EU foreign policy objectives, in particular peace-building.
Election observation gives the opportunity to assess an electoral process according to international standards. The EU is a leading global actor in providing and financing electoral assistance complementary to election observation. This dual form of EU election support constitutes a significant contribution to the promotion of governance and development objectives.
Ongoing missions
Become an observer
Information on how join an EU election observation mission, including the criteria for recruitment and training requirements.
More