Delegation to Zimbabwe

News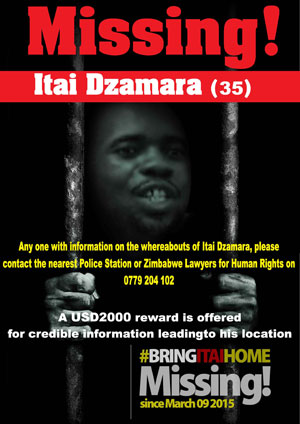 The EU Delegation remains deeply concerned for the welfare of abducted Human Rights Defender Itai Dzamara, who has been missing for two months now.
It has now been one month since the abduction on 9 March of human rights defender and leader of Occupy Africa Unity Square, Itai Dzamara. The EU Delegation remains deeply concerned for his welfare.
On 16 February 2015, the European Union and the Government of Zimbabwe signed the jointly developed National Indicative Programme (2014 - 2020) under the 11th European Development Fund (EDF). In terms of this agreement, the European Union will provide EUR 234 million in development assistance to the Government of Zimbabwe for three key areas, namely health, agriculture and governance/institution building.
All news
Working together in Zimbabwe
With EU assistance, farmers accessed fertilizers and technical advice to grow export bananas.A private company,exporting bananas,ensures access to market while providing the seedlings.The farmers also received support to grow maize for food security.
More...

Top News from the European Union