Delegation to the Republic of Yemen

News
Statement by EU Commissioner for Humanitarian Aid and Crisis Management Christos Stylianides on the attack against the International Committee of the Red Cross (ICRC) in Yemen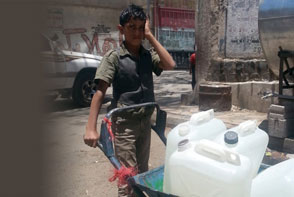 The European Commission is increasing its humanitarian aid by €12 million for people affected by the crisis in Yemen. The support will help address the most pressing needs of the suffering population.
All news
Working together in Yemen
By working with female convicts, community and religious leaders, civil society organisations, prison staff, local authorities and media, the project aims to promote the rights of female prisoners and facilitate their reintegration into society.
More...

Top News from the European Union
For candidate countries (Albania, the former Yugoslav Republic of Macedonia, Montenegro, Serbia and Turkey) and potential candidates (Bosnia and Herzegovina and Kosovo), the EU provides both financial and technical support.
All news