Delegation to the Republic of Uzbekistan

News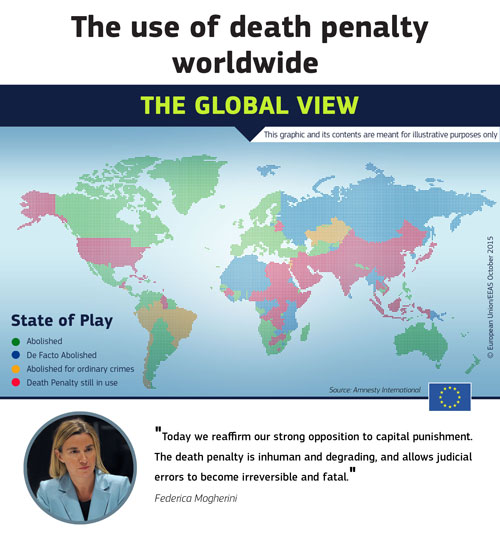 Отмена смертной казни по всему миру является одной из основных целей политики Европейского Союза в области прав человека. Она представлена в качестве одного из главных приоритетов в недавно принятом Плане действий в области прав человека и демократии (2015-2019).
All news
Working together in Uzbekistan
More...

Top News from the European Union
26/11/15 - JOINT COMMUNIQUE - 11th AU-EU Human Rights Dialogue 24 November 2015, Kigali, Rwanda [38 KB]
25/11/15 - Commissioners J. Hahn and V. Adriukaitis and EEAS Deputy Secretary General H. Schmid in Tbilisi for the sixth Informal Eastern Partnership Dialogue

European Commission - Press release Brussels, 25 November 2015 Johannes Hahn, Vytenis Andriukaitis, Helga Schmid, engaging in exchanges with their counterparts on 26th of November in Tbilisi Johannes Hahn, EU Commissioner for European Neighbourhood Policy and Enlargement Negotiations, Vytenis Andriukaitis, EU Commissioner for Health and Food Safety and Helga Schmid,...

24/11/15 - Disinformation review: Week four [46 KB]
24/11/15 - Q&A: International Day for the elimination of Violence against women

European Commission - Fact Sheet Brussels, 24 November 2015 What do Europeans think about violence against women? Over half of respondents to a Eurobarometer published earlier this year (59%) think that violence against women is the gender equality issue that should be dealt with most urgently.
All news