European Commission wants to strengthen fight against money laundering (06/02/2013)
On 5 February, the European Commission adopted two proposals to reinforce the EU's existing rules on anti-money laundering and fund transfers.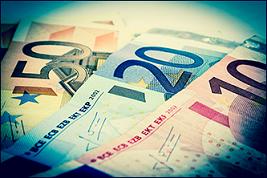 Commenting upon these proposals, Internal Market and Services Commissioner Michel Barnier said: "Flows of dirty money can damage the stability and reputation of the financial sector. The European Union is at the forefront of international efforts to combat the laundering of the proceeds of crime".
Home Affairs Commissioner Cecilia Malmström said: "We must make sure that organized crime cannot launder its funds through the banking system or the gambling sector. Our banks should never function as laundromats for mafia money, or enable the funding of terrorism".
These proposals complement other actions taken or planned by the Commission in respect of fight against crime, corruption and tax evasion.
The proposed update of the legal rules will have to be adopted by the European Parliament and the Council of Ministers under the ordinary legislative procedure. More information