Delegation to Ukraine

News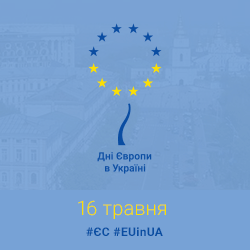 On 12-20 May Ukraine is to join the Europe Day celebration. The Delegation of the European Union to Ukraine, in cooperation with 10 cities of Ukraine shall held different types of events in order to once again remind the citizens about the "Europeanness" of Ukraine, its potential and intellectual power. This year's Europe Day events will be united by the topic of urban development, healthy lifestyle and interaction between the cities' activists.
The Head of the EU Delegation to Ukraine, Ambassador Jan Tombinski, accompanied by the Head of the EU Advisory Mission for Civilian Security Sector Reform, Kalman Miszei, met today with the Prosecutor General of Ukraine, Viktor Shokin, as well as Deputy Prosecutor General Vitaly Kasko and Deputy Prosecutor General David Sakvarelidze.


All news
News Subscription
Working together in Ukraine
The "Community-based approach to local development" programme enables villagers to create local community organisations and receive grants to meet urgent needs such as the improvement of medical facilities or water pipelines.
More...

Top News from the European Union