Delegation to Ukraine

News
Declaration by the High Representative, Catherine Ashton, on behalf of the European Union on the occasion of the International Day against Homophobia and Transphobia, 17 May 2013
Прес-реліз Представництва Європейського Союзу в Україні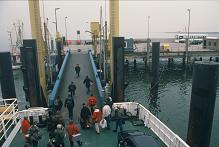 A contest for best projects of cross-border cooperation is organised in cooperation with the Eastern Europe Initiatives Congress within the project "Lublin and Rzeszów – cooperation and use of development opportunities".
All news
News Subscription
Working together in Ukraine
Rural development and sustainable agriculture project in the steppe regions of Ukraine, Moldova and Russia.
More...

Top News from the European Union