Delegation to Ukraine

News
On November 4th and 5th All-Ukrainian Information Days on Erasmus+ programme in higher education will take place in Kyiv. Information Days will communicate Erasmus+ opportunities for students and representatives of higher educational institutions.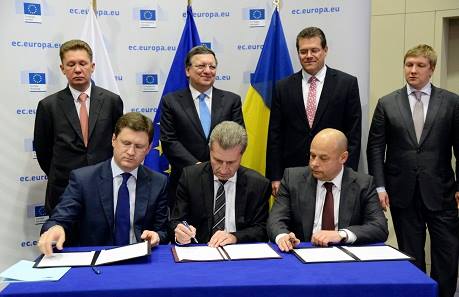 After seven rounds of gas negotiations, last night's talks moderated by Günther H. Oettinger, Vice-President of the European Commission, yielded finally a breakthrough: A 4,6 billion dollar winter package, agreed by Russia and Ukraine, secures gas for Ukraine - and ultimately also for Europe.
All news
News Subscription
Working together in Ukraine
Residents of the village of Orekhovo in Crimea, initiated and successfully put in place a household waste classification system – thanks to the support of the joint EU-funded and UNDP-run project "Community-based approach to local development".
More...

Top News from the European Union
The European Union will on 1 November take a further step towards the normalisation of relations with Zimbabwe by allowing the appropriate measures under Article 96 of the Cotonou Agreement to expire.
All news