Delegation to Ukraine

News
As requested by the Foreign Affairs Council of 22 July, the Council's Committee of Permanent Representatives today discussed EU restrictive measures in view of the situation in Eastern Ukraine and the illegal annexation of Crimea.
Mr Kalman Mizsei was today appointed Head of Mission for the EU Advisory Mission for Civilian Security Sector Reform Ukraine (EUAM Ukraine).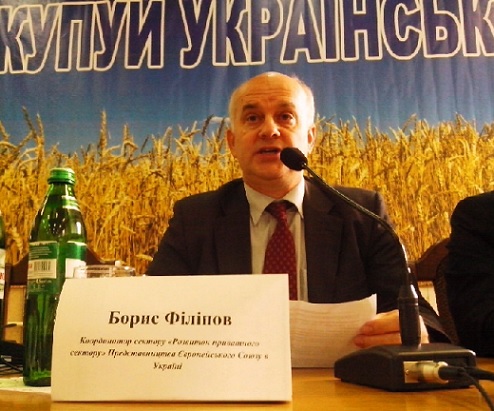 The Ministry of Economic Development and Trade and the European Union addressed the national strategy for the reform of the technical regulation system of Ukraine at a conference organised on July 23, 2014 in Kyiv. The conference discussed the recently adopted legislation on metrology and standardisation, as well as other measures in place and planned actions to align Ukrainian standards with those functioning in the EU.
All news
News Subscription
Working together in Ukraine
Residents of the village of Orekhovo in Crimea, initiated and successfully put in place a household waste classification system – thanks to the support of the joint EU-funded and UNDP-run project "Community-based approach to local development".
More...

Top News from the European Union
25/07/14 -
Déclaration du porte-parole sur l'adoption d'une Feuille de route pour parvenir à un accord de paix global pour le Nord Mali

[468 KB]

All news