Delegation to Ukraine

News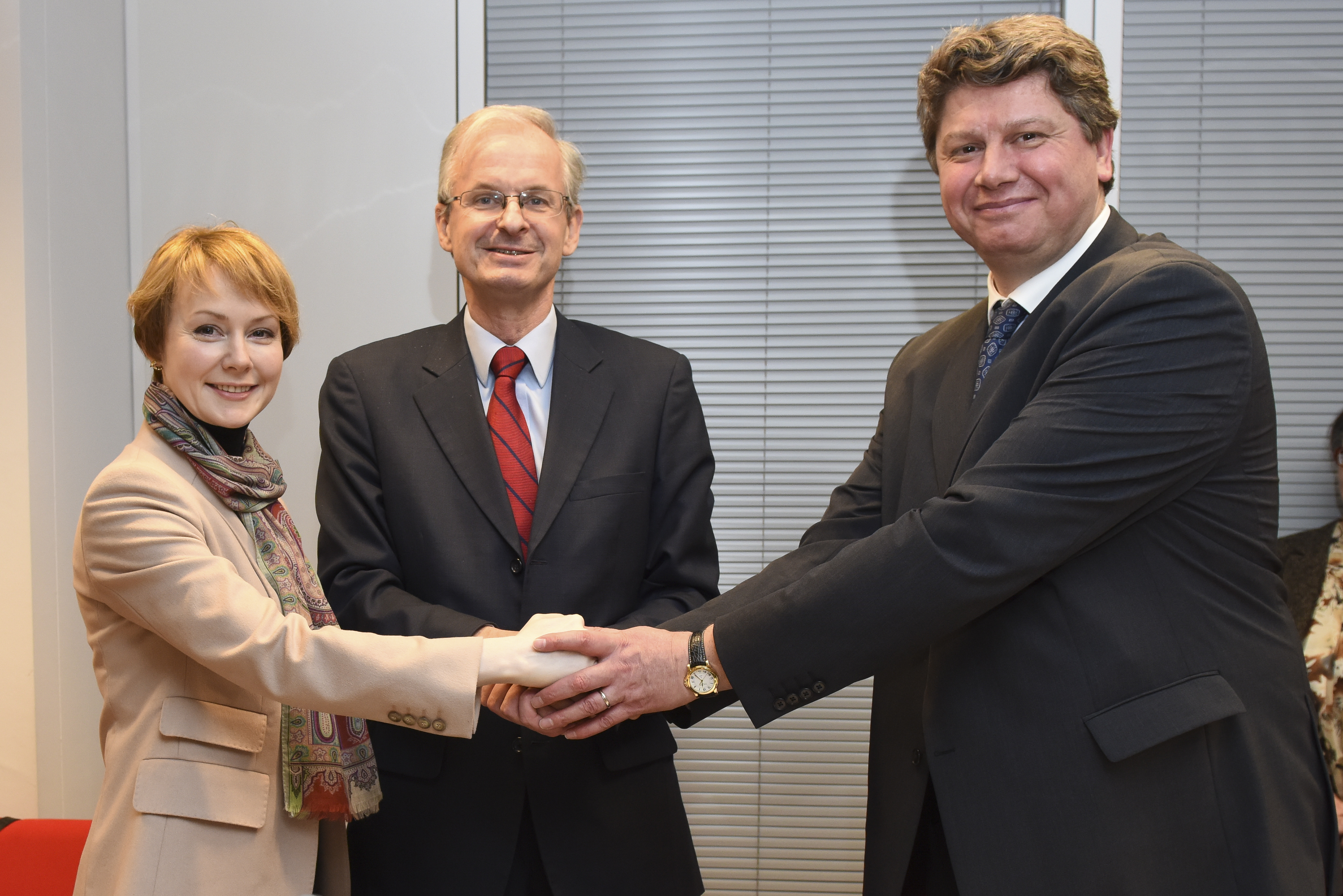 Brussels, 24 November 2015. In an agreement signed today, the EU, the Republic of Moldova and Ukraine have decided to strengthen their border cooperation. The agreement foresees an enhanced mandate which consolidates the Memorandum of Understanding establishing the European Commission Border Assistance Mission to the Republic of Moldova and to Ukraine (EUBAM), as well as its extension for additional 48 months.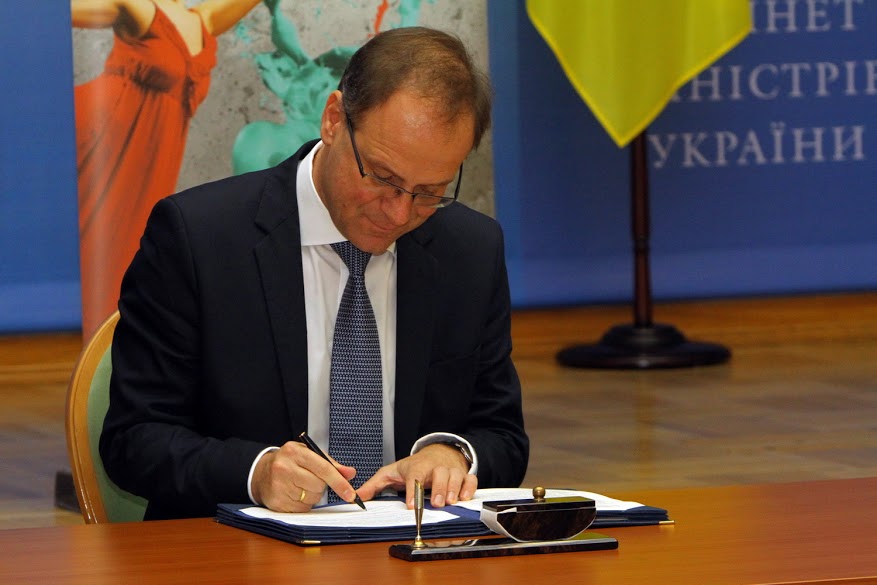 This morning, European Commissioner for Education, Culture, Youth and Sport Tibor Navracsics and Ukrainian Vice-Prime Minister and Minister of Culture Vyacheslav Kyrylenko signed an agreement in Kyiv (10:00 CET), whereby Ukraine will participate in Creative Europe, the EU programme for the cultural and creative sectors.
The European Commission and the EU's High Representative for Foreign Affairs and Security Policy have unveiled today the main lines of the review of the European Neighbourhood Policy (ENP), spelling out the Union's renewed approach to its eastern and southern neighbours. The review follows broad consultations with Member States, partner countries, international organisations, social partners, civil society and academia.
All news
News Subscription
Working together in Ukraine
The EU supports the people in the Rivne Region in starting their own business and growing fruits and berries. The project enhances social and economic development in a region contaminated with radiation following the Chernobyl disaster in 1986
More...

Top News from the European Union