Delegation to Ukraine

News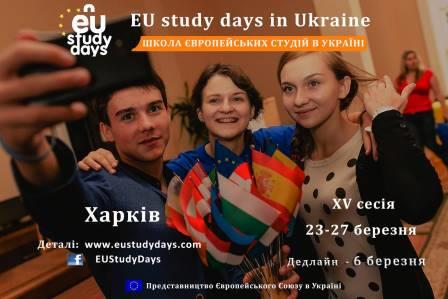 The Delegation of the European Union to Ukraine, in cooperation with the Centre for Ukrainian Reform Education, announces a call for applications for the 15th session of the EU Study Days project.
On 12 February 2016, members of the EU Delegation to Ukraine will conduct an official visit to Chernihiv. During the visit, EU diplomats and experts of the Delegation will meet with the representatives of local authorities, NGO representatives, local students and activists of Chernihiv Euroclubs. Furthermore, the EU Delegation invites media professionals of Chernihiv to participate in the workshop for journalists on how to cover the European integration topics in the Ukrainian media.
All news
News Subscription
Working together in Ukraine
For a substantial enhancement of overall plant nuclear safety and reliability, the EU has partly funded the replacement of the Reactor Protection System at Khmelnitsky Nuclear Power Plant.
More...

Top News from the European Union