Delegation to Ukraine

News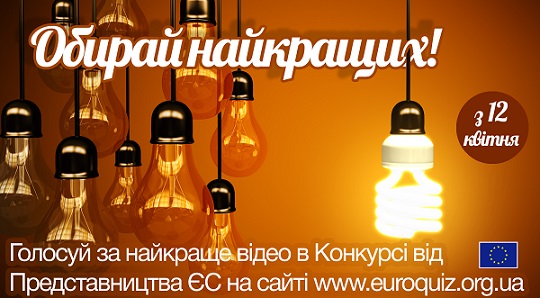 On 12 April the Delegation of the European Union to Ukraine announces the beginning of online voting for the best video in the contest "To be European". Join the online voting to choose the best video. Online voting will last until 15 May 2015.
All news
News Subscription
Working together in Ukraine
For a substantial enhancement of overall plant nuclear safety and reliability, the EU has partly funded the replacement of the Reactor Protection System at Khmelnitsky Nuclear Power Plant.
More...

Top News from the European Union
16/04/15 - 16/04/16 -
Call for Tender - Prestations de services de dentiste

Prestations de services de dentiste conseil auprès du régime complémentaire d'assurance maladie des agents locaux (Recamal) — EEAS-419-DIVC5-SER-FWC
All news