European Union Delegation to Uganda

News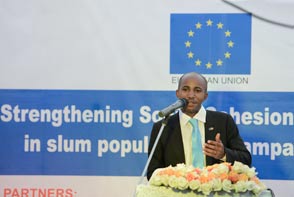 European Union Head of Delegation to Uganda, H.E Ambassador Kristian Schmidt joined by fellow diplomats from Ireland, UK, Belgium, Poland and the U.S, together with Uganda State Minister for Internal Affairs and the Deputy Mufti of Uganda to launch the 4.3m Euro (Shs 16.4 billion) EU funded project promoting social cohesion and stability in Uganda's slum populations on October 20, 2016. The project is part of the EU Trust Fund for Africa and is implemented in partnership with the International Organisation for Migration in Uganda, Action For Fundamental Change and Development and the Government of Uganda.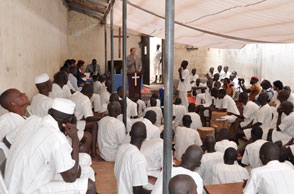 On the occasion to mark the European and World Day Against the Death Penalty, the EU Head of Delegation to Uganda H.E Ambassador Kristian Schmidt visited "death row" in mates of the maximum security prison of Luziira/Kampala on 6th October. He also delivered a keynote address appealing for abolition at a commemorative event organised by the Foundation for Human Rights Initiative held on 10th October at the Human Rights House in Kampala. The theme of the commemoration was "Execution is a terrorist's tool. Stop the cycle of violence".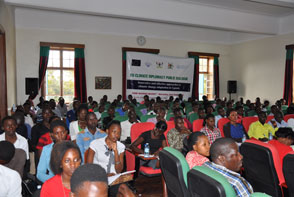 EU Ambassador to Uganda, H.E Ambassador Kristian Schmidt participated in the dialogue on the subject: Innovative and effective approaches to climate change adaptation in Uganda, and interacted with a hive of university students, climate change specialists, academics, civil society representatives and government of Uganda officials.
All news