Delegation to the United Arab Emirates

News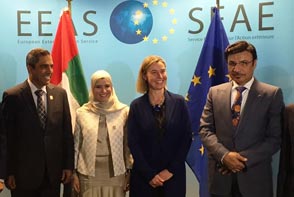 The High Representative of the Union for Foreign Affairs and Security Policy / Vice-President of the Commission, was pleased to welcome Dr Amal Al Qubaisi on 25 April 2016 on the occasion of her visit to Brussels. Sulaiman Al Mazroui, UAE Ambassador to the EU, Abdulaziz Al Zaabi and Dr Saeed Al Mutawa, Members of the FNC, as well as Abdulrahman Ali Humaid Saeed Al Shamsi, assistant secretary general of the FNC, were members of the UAE delegation.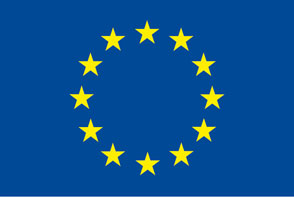 Within the framework of Better Training for Safer Food Initiative funded by the European Commission, the session on effective participation in OIE (World Organisation for Animal Health) activities which is part of the project "Organisation and implementation of training activities in third countries to strengthen their capacity to participate actively in the work of International Standard-Setting Bodies" will take place from March 8th to 10th 2016 in Abu Dhabi at the Grand Millennium Al Wahda Hotel.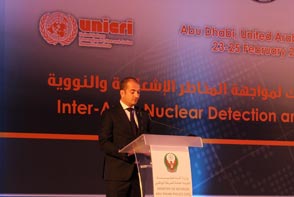 The first Inter-Arab Nuclear Detection and Response Exercise FALCON, aiming at promoting regional approaches in matters of nuclear detection and crisis response was hosted in Abu Dhabi between 23 and 25 February 2016.
All news

Top News from the European Union