Delegation to the Republic of Trinidad and Tobago

News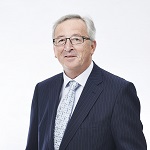 Europe for me is and always has been a community of values. This is something we should be and yet are too seldom proud of. We have the highest asylum standards in the world. We will never turn people away when they come to us in need of protection. These principles are inscribed in our laws and our Treaties but I am worried that they are increasingly absent from our hearts.
The Head of the EU Delegation to Barbados and the Eastern Caribbean, Ambassador Mikael Barford responds to statements made by Sir Ronald Sanders about the CARIFORUM Economic Partnership Agreement.
The European Union is committed to protecting humanitarian workers and - every year - supports World Humanitarian Day. August 19 marks the day in 2003 when 22 humanitarians died in the bombing of the UN Headquarters in Baghdad, Iraq. It is a day to honour the brave men and women who risk their lives while they provide help to people who suffer and to draw attention to the increasing dangers faced by humanitarian workers.
All news
Working together in Trinidad & Tobago
Education and information platforms dedicated to environmental or sustainability issues are limited in Trinidad and Tobago. Sustain T&T used the entertainment medium of film to provide a platform to increase awareness of environmental issues
More...

Top News from the European Union
For candidate countries (Albania, the former Yugoslav Republic of Macedonia, Montenegro, Serbia and Turkey) and potential candidates (Bosnia and Herzegovina and Kosovo), the EU provides both financial and technical support.
All news