Welcome
Welcome Note from the Head of Delegation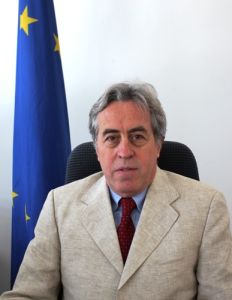 Filiberto CERIANI SEBREGONDI
Welcome to a newly revamped website of the Delegation of European Union to Tanzania. The site has been re-designed to give you more information about the partnership between the European Union and Tanzania and the East African Community region.
The European Union is a unique economic and political partnership between 28 democratic European countries. It is also Tanzania's leading trade partner. Several of the EU Member States are represented here in Tanzania.
Here in Dar es Salaam, our Delegation consists of 50 staff, both European and Tanzanian. Our job is to manage political and economic cooperation between the European Union and Tanzania, including a substantial development programme. We also look after relations with the institutions of the East African Community (EAC).
Our current portfolio consists of programmes and projects worth over Euro 1 Billion (approximately 2 Trillion Tanzanian Shillings), with our focus on agriculture, transport, education and macroeconomic support. Our overarching priority is to help Tanzania meet the Millennium Development Goals through support to the national poverty reduction programme, MKUKUTA and MKUZA. We work very closely with other bilateral and multilateral organizations operating in Tanzania to make our assistance as efficient as possible and to respect the leading role of the government. We aim to be accountable both to our citizens and to those of Tanzania.
Filiberto CERIANI SEBREGONDI
Head of Delegation