Republic of Tajikistan & the EU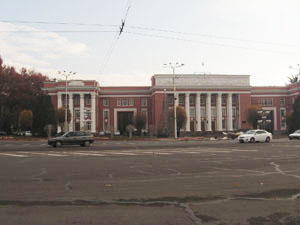 The European Union is pursuing a closer relationship with Tajikistan, targeting its co-operation, to facilitate Tajikistan economic transition, promoting inclusive, sustainable human and economic development.
Tajikistan is becoming an increasing priority partner country within the Central Asia cooperation programme.
The Partnership and Co-operation Agreement (PCA) signed in 2004, entered into force in the beginning of 2010. It provides a comprehensive and ambitious framework for joint work with Tajikistan, in all key areas of reform.
Tajikistan society is undergoing a profound transformation and the EU is assisting the Government in its structural reform process as well as enhancing civil society capacity, working in partnership with local and international NGOs.
At the regional level, political relations with Tajikistan come under the European Union and Central Asia: Strategy for a New Partnership

, adopted by the European Council in June 2007. The first progress report

followed in June 2008.