Delegation to Swaziland

News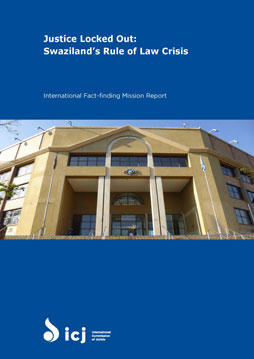 On 18 February 2016, the International Commission of Jurists (ICJ) launched its International Fact-Finding Mission Report into the rule of law crisis in Swaziland in 2015.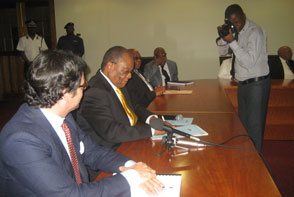 The Government of Swaziland, through the Prime Minister, Dr Sibusiso Dlamini, has declared the drought situation currently ravaging the country and the region a national emergency. The drought is the worst in 30 years.
MBABANE, Swaziland - The Kingdom of Swaziland launched an ambitious programme with partners to invest in education and socioeconomic needs of adolescent girls and young women, strongly supported by the Global Fund.
All news
Working together in Swaziland
Improving access and quality of education in Swaziland through payment of school grants for orphans and vulnerable children (OVCs), provision of schooling infrastructure and strengthening education management and coordination.
More...

Top News from the European Union