Delegation to Swaziland

News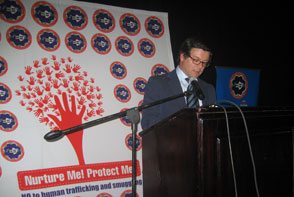 EU Ambassador to Swaziland, Nicola Bellomo, has called for a strong coordinated effort amongst societies towards eradicating the growing scourge of human trafficking which he said has become a global phenomenon that is affecting mainly the vulnerable people such as women and children across the entire world.
Bellomo was speaking on 2 November 2015 at the Royal Swazi Sun Convention Centre at Ezulwini, outside the capital, Mbabane, during the launch of a document called the 'Victim Identification Guidelines and Referral Mechanism for Assistaing Victims of Human Trafficking in Swaziland'. The guidelines, produced with financial support from the European Union through the SADC Secretariat, were officially launched by the Prime Minister, Sibusiso Dlamini.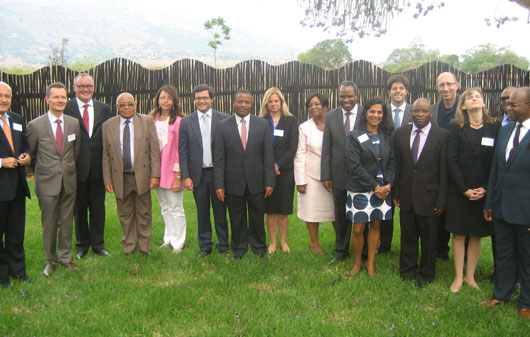 On 15 October 2015, the EU and the Government of Swaziland held their 17th session of the annual Political Dialogue which is held under Article 8 of the Cotonou Agreement. This successful dialogue took place at the Royal Villas at Ezulwini, just outside the capital, Mbabane.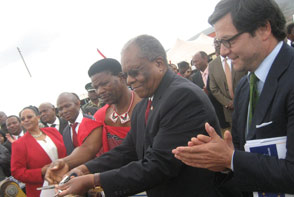 On 10 August 2015, the European and the Government of Swaziland launched an EU-funded water project for which the EU will provide 15 million Euros (approx. SZL 205 million) to support the provision of potable water in the rural communities of Siphofaneni, Somntongo and Matsanjeni in the Lubombo and Shiselweni regions of Swaziland both of which have serious water shortages and are in need of such intervention. The project, once completed, will benefit around 61 000 Swazis.
All news
Working together in Swaziland
Improving access and quality of education in Swaziland through payment of school grants for orphans and vulnerable children (OVCs), provision of schooling infrastructure and strengthening education management and coordination.
More...

Top News from the European Union