Delegation to Swaziland

News
On 20 May 2016, EU Ambassador to Swaziland, Nicola Bellomo, visited Sigwe constituency in the Shiselweni region, south of Swaziland, to witness the disbursement of mobile money to elderly people affected by the current El Nino-driven drought situation affecting Swaziland and the region.
The money is part of the E10 million (600 000 Euros) which the European Union has made available through the European Commission Humanitarian Office (ECHO) to help mitigate the impact of the drought situation in Swaziland.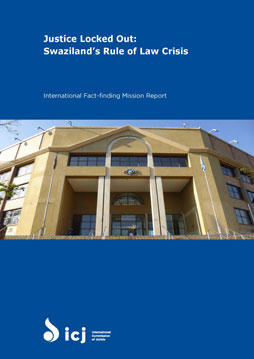 On 18 February 2016, the International Commission of Jurists (ICJ) launched its International Fact-Finding Mission Report into the rule of law crisis in Swaziland in 2015.
All news
Working together in Swaziland
Improving access and quality of education in Swaziland through payment of school grants for orphans and vulnerable children (OVCs), provision of schooling infrastructure and strengthening education management and coordination.
More...

Top News from the European Union