Delegation to Swaziland

News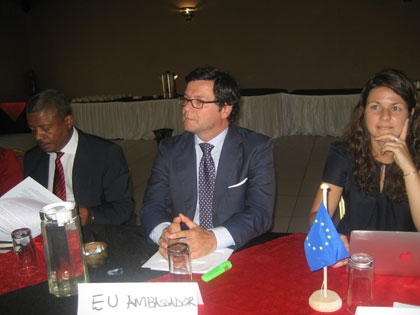 The European Union and the Government of Swaziland met on 2 February 2016 to review the performance of their cooperation in 2015 and to agree on the priorities for 2016 and beyond. The meeting was held at Sibane Hotel in Ezulwini. The review concluded that Swaziland cooperation with the EU was not only proceeding to the satisfaction of the partners but was also growing from strength to strength. The partners agreed that 2015 was a milestone year for the EU-Swaziland cooperation in that through EU support Swaziland was able to achieve Millennium Development Goal (MDG) 2 which pertains to Universal Free Primary Education. The EU pays for all Grade 1 pupils in Swaziland and this has helped the country to achieve a 95 percent enrolment rate at primary school level. Overall, the EU disbursed approximately E480 million in development assistance to Swaziland in 2015. This matched the previous record levels of disbursements attained in 2013.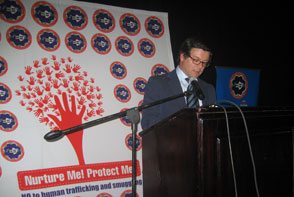 EU Ambassador to Swaziland, Nicola Bellomo, has called for a strong coordinated effort amongst societies towards eradicating the growing scourge of human trafficking which he said has become a global phenomenon that is affecting mainly the vulnerable people such as women and children across the entire world.
Bellomo was speaking on 2 November 2015 at the Royal Swazi Sun Convention Centre at Ezulwini, outside the capital, Mbabane, during the launch of a document called the 'Victim Identification Guidelines and Referral Mechanism for Assistaing Victims of Human Trafficking in Swaziland'. The guidelines, produced with financial support from the European Union through the SADC Secretariat, were officially launched by the Prime Minister, Sibusiso Dlamini.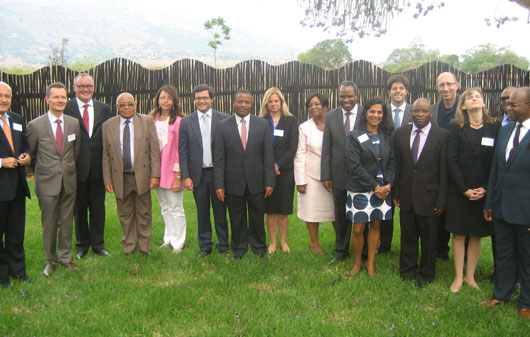 On 15 October 2015, the EU and the Government of Swaziland held their 17th session of the annual Political Dialogue which is held under Article 8 of the Cotonou Agreement. This successful dialogue took place at the Royal Villas at Ezulwini, just outside the capital, Mbabane.
All news
Working together in Swaziland
Helping to guarantee the respect of human rights, fundamental freedoms and democratic processes in Swazi society by promoting political participation and representation of women in decision-making processes.
More...

Top News from the European Union
European Commission - Statement Brussels, 5 February 2016 High Representative/Vice-President Federica Mogherini and Commissioners Vĕra Jourova and Neven Mimica call for zero tolerance against Female Genital Mutilation. Ahead of the International Day of Zero Tolerance against Female Genital Mutilation (6 February 2016) High Representative of the Union for Foreign Affairs...
All news