Delegation to Swaziland

News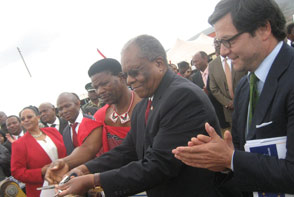 On 10 August 2015, the European and the Government of Swaziland launched an EU-funded water project for which the EU will provide 15 million Euros (approx. SZL 205 million) to support the provision of potable water in the rural communities of Siphofaneni, Somntongo and Matsanjeni in the Lubombo and Shiselweni regions of Swaziland both of which have serious water shortages and are in need of such intervention. The project, once completed, will benefit around 61 000 Swazis.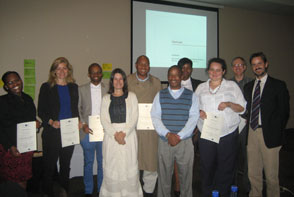 On 7 and 16 July 2015, punto.sud in collaboration with the Delegation of the European Union to Swaziland organized a training workshop, split into two days, on communication and visibility for EU-funded actions in Swaziland. Each day of the workshop was attended by a different set of participants.
The workshop, attended by Non-Governmental Organizations (NGOs) and Non-State Actors (NSAs) involved in the implementation of EU-funded projects in Swaziland, was aimed at helping these organizations to enhance their communication and EU visibility efforts as they implement the EU-funded actions.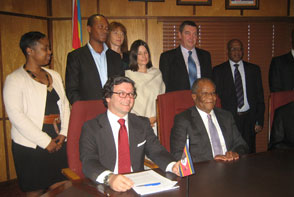 On 6 July 2015, the Delegation of the European Union to Swaziland and the Government of Swaziland signed the first Financing Agreement whereby the EU will provide up to 62 million Euros (approx. 800 million SZL) to support horticulture and social protection in Swaziland. This support is under the 11th European Development Fund (EDF) which runs from 2015 to 2020. Signing for the Government of Swaziland was the Prime Minister, Sibusiso Dlamini, whilst EU Ambassador to the Kingdom, Nicola Bellomo, signed on behalf of the EU.
All news
Working together in Swaziland
Helping to guarantee the respect of human rights, fundamental freedoms and democratic processes in Swazi society by promoting political participation and representation of women in decision-making processes.
More...

Top News from the European Union
For candidate countries (Albania, the former Yugoslav Republic of Macedonia, Montenegro, Serbia and Turkey) and potential candidates (Bosnia and Herzegovina and Kosovo), the EU provides both financial and technical support.
All news