Delegation to the Republic of Korea

News
Statement was published on 16 April, 2014

REMINDER : Deadline for applications is 15th May 2014 for the training cycle from November 2014 - November 2015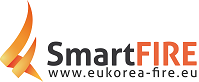 A consortium comprising 10 partners from EU (Greece, France, Spain and Belgium), South Korea and an international collaborator from Australia announces the launch of the SmartFIRE project funded by the European Commission DG CONNECT through its 7th Framework Programme. SmartFIRE will further develop EU-South Korea cooperation on Future Internet experimental research.
All news
Events

EU Ambassador Tomasz Kozlowski hosted a working lunch with Member States Ambassdors and Deputy Prime Minister of the ROK, Hyun Oh-seok today.

HOD hosted a HOMS luncheon with the Senoir Secretary to the President, Mr.Ju Chul-ki as the guest of honour.
More...

Top News from the European Union