Delegation to South Africa

News
Read our 7th Edition of our EU in SA Newsflash.
To catch up on previous editions, please click here
Read our next edition of our EU in SA Newsflash.
For previous editions, please click here to read previous editions.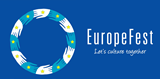 For more information on upcoming events, please see our events page.
All news
Working together in South Africa
Local economic development combines grant funding with technical assistance to help municipalities improve their business, remove barriers to job creation, and co-finance business growth opportunities.
More...

Top News from the European Union
European Commission - Statement Brussels, 25 April 2015 In the aftermath of the earthquake that hit Nepal and India, High Representative and Vice-President Federica Mogherini, the EU Commissioner for Development Neven Mimica and the Commissioner for Humanitarian Aid and Crisis Response Christos Stylianides made the following statement: We are deeply...
All news