Delegation to South Africa

News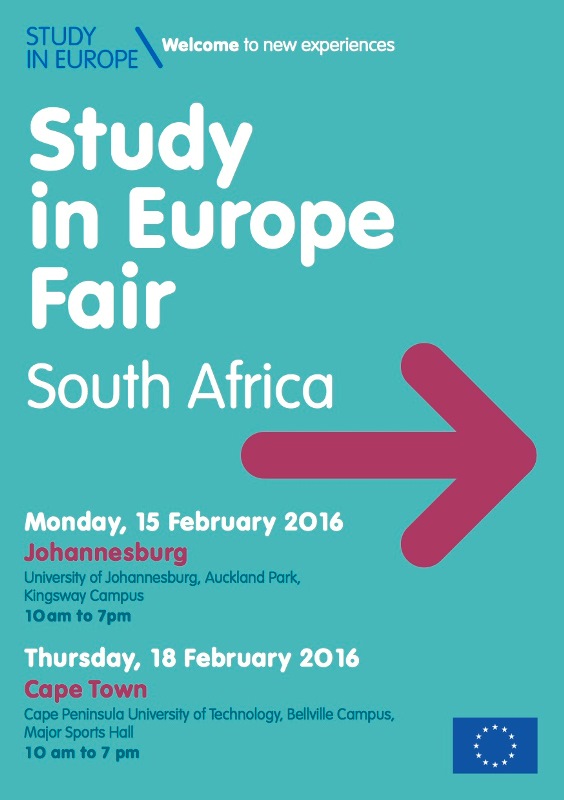 Are you interested in study opportunities in Europe?
If so make sure not to miss this year's Study in Europe Fairs, taking place in Joburg on 15 February and Cape Town on 18 February.
For more information visit the website
Presentation done during the CSO call for proposals information session on Wednesday 27 January 2016 in Pretoria. Only the Call for proposals guidelines (EuropeAid/150756/DD/ACT/ZA) constitute the sole authentic information
All news
Working together in South Africa
The project develops financial management policies, standards and human capacities and supports the implementation of the Public Finance Management Act.
More...

Top News from the European Union
09/02/16 - Российские и европейские эксперты встретятся для обсуждения отношений ЕС – Россия (09/02/2016)
09/02/16 - Chairman's visit to the European Defence Agency

On 9 February 2016, the Chairman of the EU Military Committee, General Mikhail Kostarakos paid an official visit to the European defence Agency (EDA).

09/02/16 - CEUMC on EU CSDP

The Chairman of the EU Military Committe, General Mikhail Kostarakos briefed the officers attending the German Armed Forces Command and Staff College on EU Common Security and Dfence Policy (CSDP) today in Brussels.

09/02/16 - EU Civilian Operations Commander and new Head of CSDP civilian mission in Ukraine pledge commitment to Ukraine's reform efforts

EU Civilian Operations Commander Kenneth Deane visited Ukraine on 4-5 February 2016, where he held discussions on reform efforts with Ukrainian counterparts including the Minister of Internal Affairs, Head of the National Police, the General Prosecutor, and the Heads of the agencies dealing with corruption of officials, the National Anti-corruption Bureau of Ukraine and the Special Anti-Corruption Prosecutor's Office. The CSDP civilian mission in Ukraine (EUAM) Mr Deane explained, is demonstrating its support for Ukraine's reform efforts through a revised programme of activities that now provides hands-on support such as training and projects initiatives, as well as strategic advice. "The ultimate goal for Ukraine is to create a civilian security sector that is efficient, accountable, and enjoys the trust of the public," said Mr Deane. "In order to achieve that, EUAM has defined five key priorities for the Mission: delineation of competencies, community policing, publi
All news