Delegation to South Africa

News
Read our next edition of our EU in SA Newsflash.
For previous editions, please click here to see what you have missed.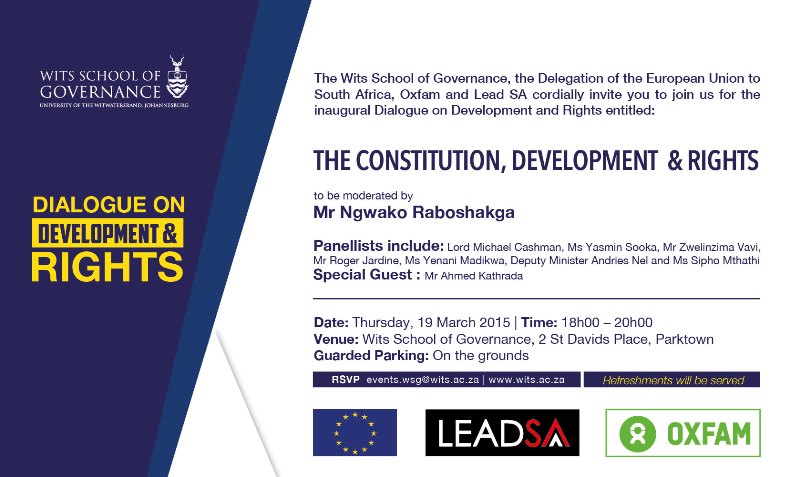 The Delegation along with the Wits School of Governance, Oxfam and Lead SA invite you to attend the inaugural Dialogue on Development and Rights entitled: The Constitution, Development & Rights.
The event is free to attend and will be held on Thursday at 6pm at the Wits School of Governance after which refreshments will be served.
To RSVP contact: events.wsg@wits.ac.za
The Delegation of the European Union to South Africa received with great sadness the news of the untimely death of Minister of Public Service and Administration Collins Chabane as a result of a road accident. Our thoughts are with his family and friends as well as with the relatives and friends
All news
Working together in South Africa
Local economic development combines grant funding with technical assistance to help municipalities improve their business, remove barriers to job creation, and co-finance business growth opportunities.
More...

Top News from the European Union