Delegation to South Africa

News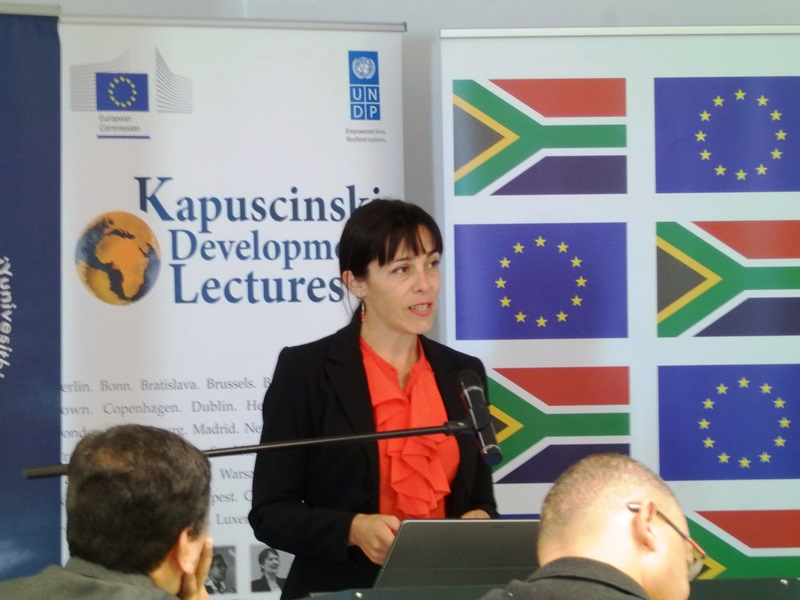 On Wednesday 5 November UCT hosted a Kapuscinski Development Lecture delivered by Armoar Revi, director of the Indian Institute of Human Settlements (IIHS) and leading expert on global environmental change. The lecture was jointly organised by the European Commission, the United Nations Development Programme, the African Centre for Cities and the University of Cape Town. Deputy Head of Delegation Sofia Moreira de Sousa was present to make opening remarks before Revi gave his lecture entitled "Putting the Urban at the Heart of the 2030 Sustainable Development Goals". To view the streamlined event: https://www.uct.ac.za/dailynews/?id=8885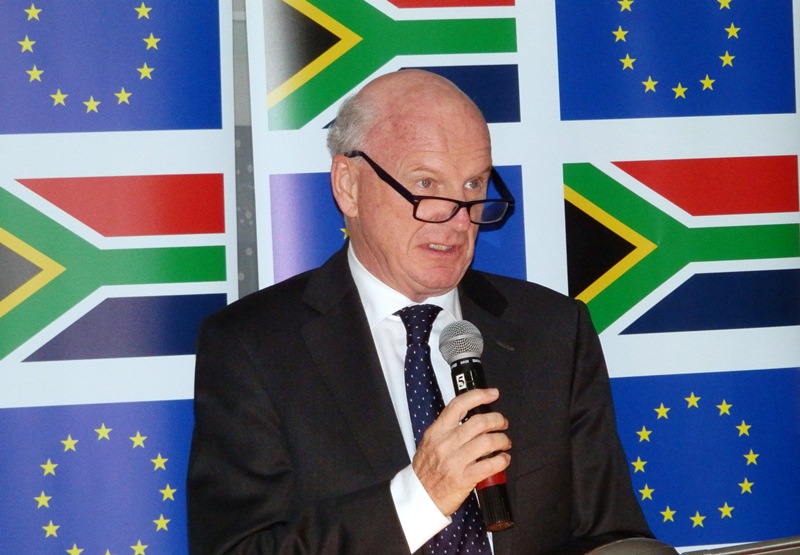 Since 2010 the EU Delegation has been proud to support the Sol Plaatje European Union Poetry Award and Anthology. As the EU places a particular emphasis on multiculturalism, and equally on multilingualism – after all, multilingualism is part of the EU experience and many of the challenges South Africa faces with promoting its 11 official languages are shared by the EU with its 24 – it is a natural partner for this initiative. We are particularly excited that this joint project between the Jacana Media Foundation and the EU Delegation has attracted entries from across South Africa in a number of languages.
Click on the link above for more pictures
Ambassador Van de Geer presented a detailed public lecture on the European Union and its relations with South Africa and the continent to an audience of academics, students, diplomats and business leaders.
All news
Working together in South Africa
The project assists the Department of Education to provide school buidings, furniture and fittings, water and sanitation and electricity to under-resourced schools.
More...

Top News from the European Union
The adoption, in the UNGA 3rd Committee yesterday, of the resolution "Moratorium on the use of death penalty" is a landmark step.
All news