Delegation to South Africa

News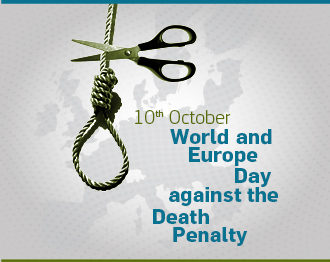 Joint Declaration by the European Union High Representative for Foreign Affairs and Security Policy and the Secretary General of the Council of Europe on the European and World Day against the Death Penalty, 10 October 2014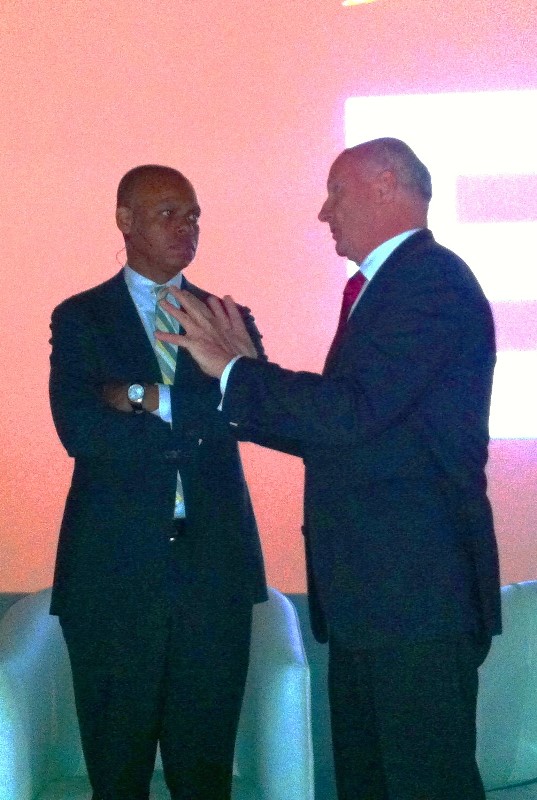 EU Ambassador Roeland van de Geer today participated in the EY Strategic Growth Forum Africa. Issues included EU and US commitment, South Africa's education and skills challenges and changing relationships across the African continent. The discussion was moderated by Mr Jay Nibbe, Global Vice Chair -Tax at Ernst & Young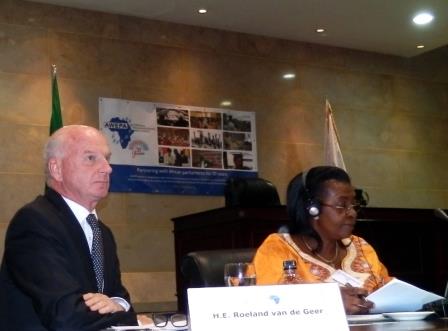 The Pan African Parliament in conjunction with the Association of European Parliamentarians with Africa hosted a high level seminar at the Pan African Parliament in Midrand, south Africa, on 2 - 3 October 2014. The seminar marked 30 years of AWEPA's existence and 10 years of the PAP's existence. The objective of the meeting was to frame the "African-European Parliamentary Dialogue on Migration and Development". The dialogue sought to develop strategies on how to maximize the positive impact of migration on development and focused attention on the role Parliaments could play in the process.
Click here for more information on AWEPA and click here for more photos.
All news
Working together in South Africa
The project develops financial management policies, standards and human capacities and supports the implementation of the Public Finance Management Act.
More...

Top News from the European Union