Delegation to South Africa

News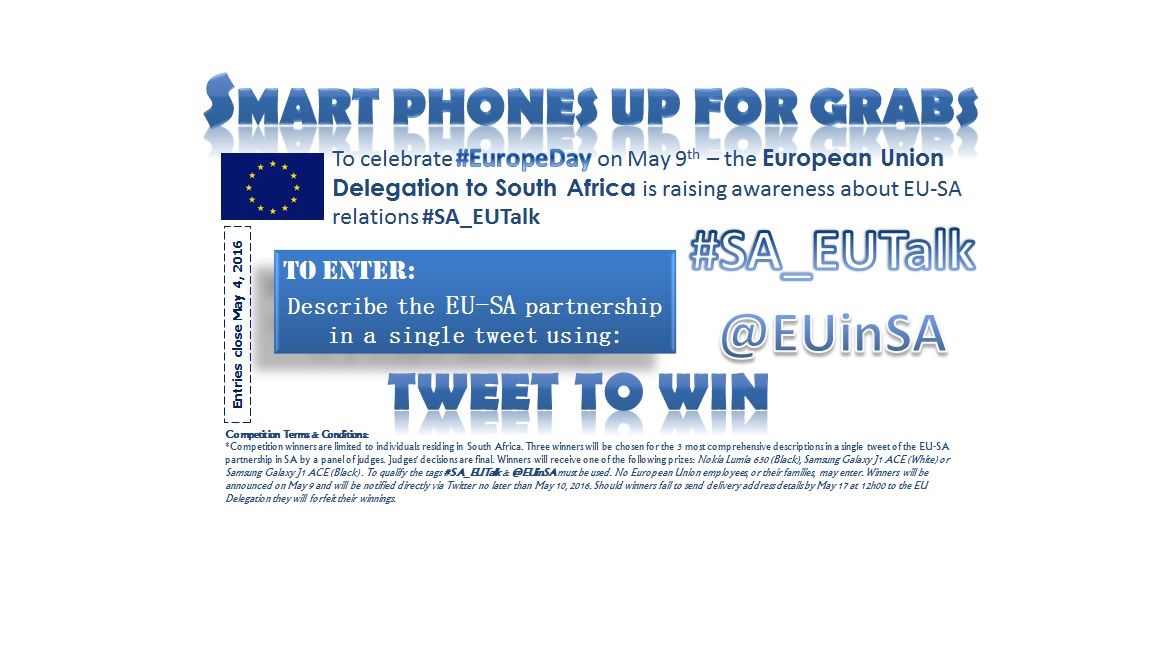 To celebrate Europe Day on 9th May - the European Union Delegation to South Africa is raising awareness about EU - SA relations
In order to enter you need to describe the EU-SA partnership in a single tweet using the #SA_EUTalk and tag @EUinSA.
Entries close on the 4th May and T&Cs apply.
Click on the image above for more information
The Clothing Bank, an EU-supported non-profit organisation that uses excess stock from large retailers to transform the lives of unemployed mothers trapped in a cycle of poverty, has won the prestigious 2016 Schwab Foundation's Social Entrepreneur of the Year award.
Mr. Bart van Uythem, Head of Section for Economic and Infrastructure was there to celebrate the event. Click here to read his address at the event
All news
Working together in South Africa
The project develops financial management policies, standards and human capacities and supports the implementation of the Public Finance Management Act.
More...

Top News from the European Union
European Commission - Upcoming events The news: On Friday 6 May in the Vatican, Commission President Jean-Claude Juncker will attend the ceremony awarding the Charlemagne Prize to Pope Francis, together with European Parliament President Martin Schulz and European Council President Donald Tusk. The three Presidents will deliver a joint eulogy.
All news