EU Delegation to Somalia

News
In-Focus/Events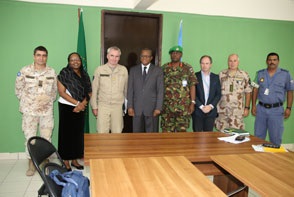 Mogadishu, September 11, 2015 – Lieutenant General Wolfgang WOSOLSOBE, the Director General of the European Union Military Staff was hosted by the EU in Somalia and witnessed firsthand the work of the European Union Training Mission Somalia (EUTM Somalia) and interacted with Somali authorities, AMISOM, UN representatives, EUCAP NESTOR and other EU partners active in the security sector.During his visit on 6 and 7 September, 2015, Lt. Gen WOSOLSOBE discussed the overall security and political context and the EU's comprehensive engagement with Somalia. For more:

[88 KB]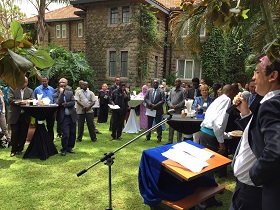 On the occasion of the World Day for Cultural Diversity for Dialogue and Development, the EU Delegation to Somalia wants to reiterate its commitment to strengthen Somali efforts to rebuild cultural heritage.
More on bit.ly/1FHsari

More...

Top News from the European Union
European Commission - Press release Brussels, 25 November 2015 Johannes Hahn, Vytenis Andriukaitis, Helga Schmid, engaging in exchanges with their counterparts on 26th of November in Tbilisi Johannes Hahn, EU Commissioner for European Neighbourhood Policy and Enlargement Negotiations, Vytenis Andriukaitis, EU Commissioner for Health and Food Safety and Helga Schmid,...
All news