Delegation to the Republic of Rwanda

News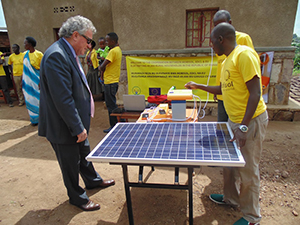 On 11 November 2014, the Minister of State in Charge of Energy and Water, Mrs Germaine Kamayirese together with Ambassador Michael Ryan, Head of the EU Delegation to Rwanda, officially launched the project "Prepaid Energy – Rent to Own Solar Home Systems". The project aims at improving access to electricity for rural households in Rwanda by providing high quality solar systems to be installed in at least 49 000 households and in 1 000 schools in the Eastern Province. Altogether, 645 000 people will benefit from access to affordable, clean and sustainable energy.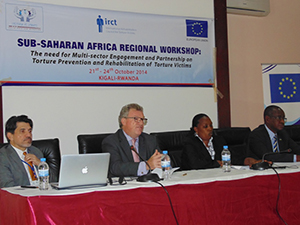 Rwanda hosts an EU funded Sub-Saharan Africa regional conference to share ideas and insights on the state of torture in Africa. Bringing together members of the civil society organisations, the 4-day meeting will explore, among others, how governments and civil society can join efforts in preventing torture and in providing rehabilitation services to victims.
All news
Working together in Rwanda
L'aéroport international de Kigali avait été fortement endommagé pendant le Génocide de 1994. Le renouvellement des installations et infrastructure ont permis satisfaire les standards d'aviation internationaux et a augmenté la sécurité aérien.
More...

Top News from the European Union
Les massacres récents dans la région de Béni dont le bilan s'élève à plus d'une centaine de personnes sont une nouvelle manifestation d'une situation sécuritaire très tendue au Nord-Kivu.
All news