Delegation to the Republic of Rwanda

News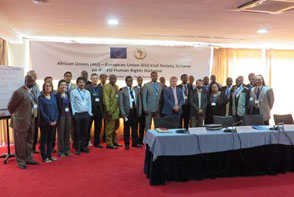 The 11thEuropean Union – African Union Human Rights Dialogue took place on 24 November in Kigali, Rwanda. The dialogue contributed to the work of the Africa-EU Partnership on Democratic Governance and Human Rights.
All news
Working together in Rwanda
CASE sets up market-based and sustainable ways of producing 24,000 improved, energy-efficient cooking stoves through capacity building of 6,000 vulnerable women, 300 orphans and 100 charcoal producers and helps to generate household income.
More...

Top News from the European Union