Delegation to the Republic of Rwanda

News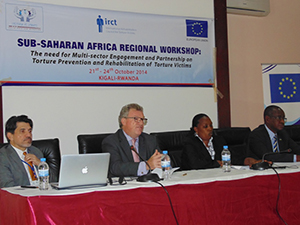 Rwanda hosts an EU funded Sub-Saharan Africa regional conference to share ideas and insights on the state of torture in Africa. Bringing together members of the civil society organisations, the 4-day meeting will explore, among others, how governments and civil society can join efforts in preventing torture and in providing rehabilitation services to victims.
All news
Working together in Rwanda
L'aéroport international de Kigali avait été fortement endommagé pendant le Génocide de 1994. Le renouvellement des installations et infrastructure ont permis satisfaire les standards d'aviation internationaux et a augmenté la sécurité aérien.
More...

Top News from the European Union