Delegation to the Philippines

News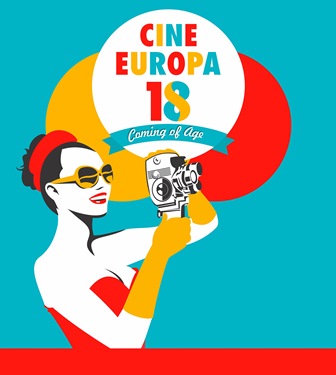 Cine Europa turns 18 years old, celebrating its Debut!
The transition from youth to adulthood is said to be one of the most exciting chapters in everyone's life. This year's edition carries the theme "Coming of Age."
Mr. Lubomir Frebort, Political Counsellor of the EU Delegation in the Philippines will be joined by Ms. Marline Dualan of the Shangri-la Plaza and Mr. Quintin Cu-unjieng, Project Development Officer of the Film Development Council of the Philippines.
Mr. Frebort said that this year's film festival is most exciting especially because its audiences have evolved through the last 18 years. Filipino audiences have matured as they have been exposed to the excellent, quality, diverse European movies which are distinctively European in character. Twenty three movies from 18 European countries will be shown to showcase European culture, experiences and traditions.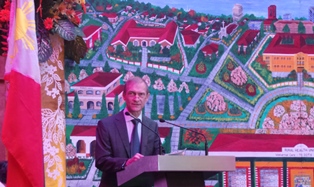 The Department of Health together with the Delegation of the European Union to the Philippines (EU), commence a National Health Summit with the theme "Universal Health Care: Making Local Health Service Delivery Work." This summit aims to capture, share, and scale-up local health practices and interventions proven effective in increasing access to quality mother and child health care neonatal services.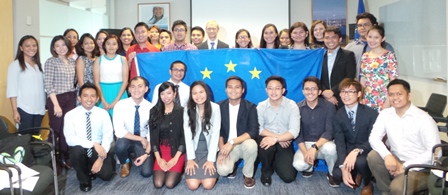 Thirty-nine Filipino students will pursue their academic dreams in several countries of the European Union after they won scholarships under the EU's Erasmus + Programme.
In 2015, the Philippines will have the highest number of Erasmus students benefiting from an EU scholarship amongst all ASEAN countries (credit mobility and Erasmus Mundus Joint Master Degrees).
The Erasmus + Programme will allow these Filipino youth leaders to pursue MA and Ph D programmes in different universities across the European continent.
All news
Working together with the Philippines
The Trade Related Technical Assistance Programme (TRTA) is a development project which uses trade as a tool to pursue economic growth and reduce poverty incidence.
More...

Top News from the European Union
For candidate countries (Albania, the former Yugoslav Republic of Macedonia, Montenegro, Serbia and Turkey) and potential candidates (Bosnia and Herzegovina and Kosovo), the EU provides both financial and technical support.
All news