Delegation to the Philippines

News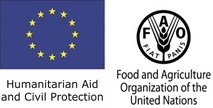 Leyte, 21 October 2014–Ambassador Guy Ledoux of the European Union (EU) has lauded the fisherfolks of Abuyog, commending them for their remarkable resilience, particularly in playing their part in community-based rehabilitation efforts in the aftermath of Typhoon Haiyan (locally known as Yolanda), during a field visit to the typhoon-ravaged community today.
Ambassador Ledoux was joined by Czech Ambassador Jaroslav Olša, Jr., FAO Representative to the Philippines José Luis Fernandez and Bureau of Fisheries and Aquatic Resources (BFAR) Regional Director Juan Albaladejo in his visit to this municipality.
"It is rewarding to see how the fisherfolks have become more empowered one year after Typhoon Haiyan. I hope that the local communities sustain the hardwork and collaboration to ensure that Abuyog will become more self-reliant. Recovery is, indeed, possible when combined efforts are focused on a common objective," Ambassador Ledoux said.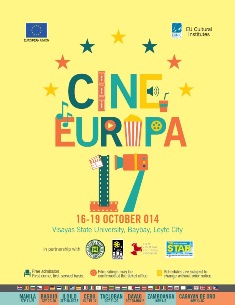 The European Film Festival known as Cine Europa, now in its 17th year, will extend to Leyte for the first time this year, bringing family-oriented films to communities affected by typhoon Haiyan in Leyte this October.
European Union Ambassador Guy Ledoux and Czech Ambassador Jaroslav Olša, Jr. will inaugurate the Cine Europa in Leyte. 15 European countries including 13 European Union member states are presenting 21 films at Visayas State University in Baybay, Leyte (16 to 20 October) and at the University of the Philippines in Tacloban, Leyte (21 to 26 October).
CHAIR'S STATEMENT
of the Tenth Asia – Europe Meeting
Milan, 16-17 October 2014
Responsible Partnership for Sustainable Growth and Security
1. The Tenth Asia – Europe Meeting (ASEM10) was held in Milan, Italy, on 16-17 October 2014. The meeting was attended by the Heads of State and Government, or their high-level representatives, of fifty-one Asian and European countries, the President of the European Council, the President of the European Commission and the Secretary-General of ASEAN. It was hosted by the Prime Minister of Italy Matteo Renzi and chaired by the President of the European Council Herman Van Rompuy.
All news
Working together with the Philippines
Forested indigenous communities are assisted on land tenurial security, livelihood development, reforestation and use of legal remedies, for replication in nearby indigenous areas, so that contiguous forest areas are protected.
More...

Top News from the European Union