Delegation to the Philippines

News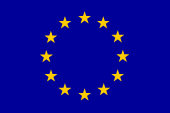 "It is important that dissuasive penalties are imposed in practice on persons who subject children to work in hazardous or exploitative conditions", EU Ambassador Guy Ledoux said during the forum in Quezon City.

The European Union Delegation and EU Member States Embassies will today launch the 2015 Joint EU-Philippines Development Report highlighting their development cooperation programmes implemented over the last three years while setting out their priorities for 2014-2020.
All news
Working together with the Philippines
By transferring the ECOPROFIT know-how via high quality training and by implementing best practice models of eco-efficiency, small to large-scale industrial units will increase and local economical and environmental development will be strengthened.
More...

Top News from the European Union