Delegation to the Philippines

News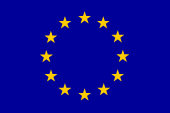 A fast adoption of the WTO Trade Facilitation Agreement and the Philippines Customs Modernisation and Tariff Act could reduce trading costs by as much as 15% and help solve some of the container back-logs in the port of Manila.
For this reason, the Delegation of the European Union to the Philippines and the Philippine Chamber of Commerce and Industry are organising a forum on "Trade Facilitation and Customs Modernisation: making better use of trade and Agreements" on 23 October at the Manila Hotel.
Senator Juan Edgardo Angara and Congressman Romero Federico Quimbo, Undersecretary Laura del Rosario of the Department of Foreign Affairs and Customs Commissioner John Philip Sevilla will discuss how the Philippines can take more advantage of its trade relationships.
Leyte, 21 October 2014–Ambassador Guy Ledoux of the European Union (EU) has lauded the fisherfolks of Abuyog, commending them for their remarkable resilience, particularly in playing their part in community-based rehabilitation efforts in the aftermath of Typhoon Haiyan (locally known as Yolanda), during a field visit to the typhoon-ravaged community today.
Ambassador Ledoux was joined by Czech Ambassador Jaroslav Olša, Jr., FAO Representative to the Philippines José Luis Fernandez and Bureau of Fisheries and Aquatic Resources (BFAR) Regional Director Juan Albaladejo in his visit to this municipality.
"It is rewarding to see how the fisherfolks have become more empowered one year after Typhoon Haiyan. I hope that the local communities sustain the hardwork and collaboration to ensure that Abuyog will become more self-reliant. Recovery is, indeed, possible when combined efforts are focused on a common objective," Ambassador Ledoux said.
The European Film Festival known as Cine Europa, now in its 17th year, will extend to Leyte for the first time this year, bringing family-oriented films to communities affected by typhoon Haiyan in Leyte this October.
European Union Ambassador Guy Ledoux and Czech Ambassador Jaroslav Olša, Jr. will inaugurate the Cine Europa in Leyte. 15 European countries including 13 European Union member states are presenting 21 films at Visayas State University in Baybay, Leyte (16 to 20 October) and at the University of the Philippines in Tacloban, Leyte (21 to 26 October).
All news
Working together with the Philippines
The Republic of the Philippines passed the Republic Act (RA) 9262 or the Anti-Violence against Women and their Children Act of 2004. The Act, despite being landmark legislation, has not been able to fully offer protection to women and their children.
More...

Top News from the European Union