Delegation to the Philippines

News
On 19 May 2015, the High Representative of the European Union for Foreign Affairs and Security Policy and the European Commission adopted the Joint Communication: "The EU and ASEAN: a partnership with a strategic purpose". The Joint Communication puts forward concrete ideas for taking EU-ASEAN (Association of South East Asian Nations) relations to the next level by providing a more coherent framework for sectoral cooperation and by ensuring a sharper political focus.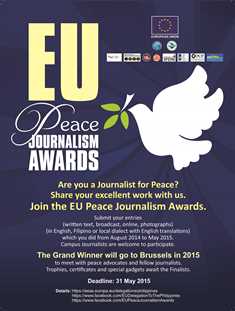 The EU Delegation to the Philippines together with its collaborators and parnters announced that the deadline for submission of entries to the EU Peace Journalism awards has been extended to 15 June 2015. The EU Delegation said all articles/broadcast/images published, produced and uploaded in media outlets until 15 June 2015 will be considered as eligable entries.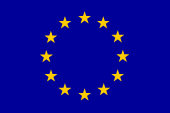 The Delegation of the European Union to the Philippines is deeply saddened to learn of the many deaths of workers from a fire on 13 May 2015 in a rubber footwear factory in Valenzuela City, National Capital Region.
The Delegation of the European Union extends its profound sympathy to the families of the 72 people, many of them young women and men, who lost their lives in this terrible incident.
All news
Working together with the Philippines
DELGOSEA is a transnational network of local governments and their associations, academics, civil society organisations and media for the promotion and exchange of best practices on local governance in Southeast Asia.
More...

Top News from the European Union
Eastern Partnership a policy that delivers
All news