Delegation to the Philippines

News
The European Union Delegation launched a media campaign to increase awareness and understanding of the European Union and its relation with the Philippines.
Although the relationship between the European Union and the Philippines is deep and maturing, the relevance of the European Union to daily interaction is not well understood by all decision-makers in the Philippines.
"How many Filipinos would guess that the European Union is the largest investor in the Philippines, that the European Union is the fourth largest trading partner of the Philippines or that the EU is the second largest source of remittances from Filipino OWFs?" asked EU Ambassador Guy Ledoux.
see more at We inspire each other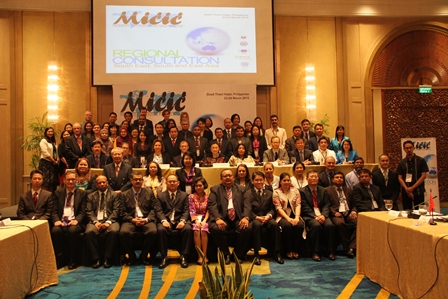 On 23-24 March, the Commission on Filipinos Overseas (CFO), on behalf of the Philippine government, organised a regional consultation on 'Migrants in Countries in Crisis' (MICIC) for South, South-East and East Asian countries. The regional consultation which ended today provided an opportunity for governments of Asian countries to exchange views on the global initiative and on existing best practices for assisting migrants in crisis situations. As Ambassador Guy Ledoux of the EU Delegation to the Philippines explained in his opening remarks, 'we know that many countries, notably the Philippines but also others in Asia, already have good systems in place to protect their nationals abroad, and we want to learn from these experiences'.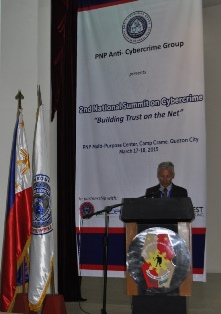 The European Union was invited to deliver opening remarks at the 2nd National Summit on Cybercrime of the Philippines held at Camp Crame, the Philippine National Police (PNP) headquarters, in Quezon City on March 17 and 18, 2015. Mr. Lubomir Frebort, Counsellor and Head of the Political, Press and Information Section at the Delegation of the European Union to the Philippines, took this opportunity to outline the importance of the work of the PNP Anti-Cybercrime Group in a world with 2.5 billion internet users. In order to improve the prevention and prosecution of cybercrimes, the EU is already working with the Philippine Department of Justice and the PNP to support and train judges, prosecutors and law enforcement officers in how to handle cybercrime cases and electronic evidence.
All news
Working together with the Philippines
The Trade Related Technical Assistance Programme (TRTA) is a development project which uses trade as a tool to pursue economic growth and reduce poverty incidence.
More...

Top News from the European Union
The European Union Delegation for the Pacific issues the following statement in agreement with the EU Heads of Mission in Fiji
All news