Delegation to the Philippines

News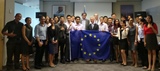 In the coming weeks thirty Filipino students will pursue their academic dreams in several countries of the European Union after they won scholarships under the EU's Erasmus Mundus Programme. Thus will allow them to pursue MA and Ph D programmes in different universities across the European continent.
The scholarship is structured to allow students to pursue their studies in more than one country giving them the opportunity to benefit from the academic expertise and culture of more than one university.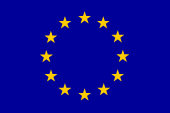 The European Union (EU) and the Philippines signed the Philippines Health Sector Reform Contract (PHSRC) on 30 July 2014.This is the third EU funded program to support the Philippine Health Sector Reform Agenda.
Under this agreement, the EU will provide a € 30 million or Php1.8 billion grant to generally support Philippine Government initiatives in developing the country's health sector. Of the € 30 million, the grant covers a budget support of € 20.5 million directly channelled to the National Treasury, a complementary component of€ 9.5 million aimed at funding various technical assistance and capacity building programs to strengthen DOH's health delivery systems.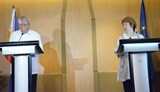 "Thank you very much, Secretary Del Rosario.
It's a great pleasure and honour to be here with you in Manila. You and I have met in different parts of the world, not least last week in Brussels. But it's a special privilege to see you again here, at home. I want to thank you for the collaboration that we have had, and say that the 20th EU-ASEAN Ministerial Meeting last week was extremely successful, a very important occasion as we develop closer links.
photo by © European Union, 2014
All news
Working together with the Philippines
Rebuilding the lives of internally displaced people by the recurring conflicts in Mindanao is achieved via a series of activities: food and farm equipment distribution, provision of potable water, functional literacy programmes and peace-building.
More...

Top News from the European Union