Delegation to the Philippines

News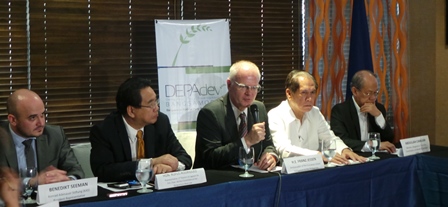 MANILA – Despite apparent setbacks in legislation pushing for a Bangsamoro entity, proponents of peace in Mindanao believe efforts for political reform in this Philippine region should continue.
Atty. Benedicto Bacani, Executive Director of the Cotabato City-based Institute for Autonomy and Governance (IAG) said peace in Mindanao is much larger than the legislation of the proposed Bangsamoro Basic Law, and that lawmakers and socio-political groups should continue their work in pushing for political reform.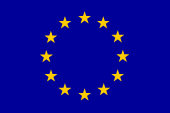 Today, the European Commission adopted its first GSP Monitoring report to the European Parliament and the Council, including an assessment of Philippines' implementation of 27 International Conventions, on human rights, labour rights, environment and governance.
Other important links.
Highlights of the EU report on sustainable development and good governance in GSP+ countries
MANILA – Thanks to the continuity of the European Union in support of the Bangsamoro Peace Process, Konrad Adenauer Foundation Philippines Office (KAS) was awarded a grant to promote the political development in Muslim Mindanao. Since 2007, the EU has invested more than PHP 650 million in programmes that contribute to the peace process in southern Philippines.
The Konrad Adenauer Foundation (KAS) and the Cotabato-based Institute for Autonomy and Governance (IAG) today launched a project aimed to prepare the future autonomous Bangsamoro entity for a meaningful autonomy.
All news
Working together with the Philippines
Zero Carbon Resorts (ZCR) seeks to enable tourism small medium enterprises, such as hotels and resorts, to provide their energy services in an energy efficient, cost effective, and environmentally sound way.
More...

Top News from the European Union
European Commission - Statement Brussels, 5 February 2016 High Representative/Vice-President Federica Mogherini and Commissioners Vĕra Jourova and Neven Mimica call for zero tolerance against Female Genital Mutilation. Ahead of the International Day of Zero Tolerance against Female Genital Mutilation (6 February 2016) High Representative of the Union for Foreign Affairs...
All news