Delegation to the Philippines

News
On the occassion of celebrating International Human Rights Day, the EU screened "Lilet never happened" to encourage the public in stopping sex trade and abuse.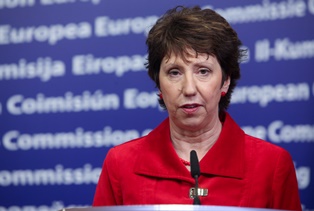 The EU is concerned to learn of China's decision to establish an 'East China Sea Air Defence Identification Zone' as well as the accompanying announcement by the Chinese Ministry of Defence of "emergency defence measures" in case of non-compliance. This development heightens the risk of escalation and contributes to raising tensions in the region. The EU calls on all sides to exercise caution and restraint.
European Union Ambassador Guy Ledoux congratulated President Benigno Aquino III as the Philippines receives a major award at the European Parliament recognizing its remarkable advances in gender equality. The Philippines received the Award for Leadership on Closing the Gender Gap given by the Women in Parliament (WIP) Foundation. Senator Loren Legarda received the award in the European Parliament chamber in Brussels on behalf of President Aquino. The award is based on the rankings of the World Economic Forum Gender Gap Report which placed the Philippines first in South and Southeast Asia and fifth globally behind only Iceland, Finland, Norway and Sweden.
All news
Working together with the Philippines
The Project leads to the establishment of the ASEAN Centre for Biodiversity, a regional organisation with mandate to support ASEAN Member States in their effort to formulate and coordinate their biodiversity conservation policies.
More...

Top News from the European Union
05/12/13 -
Déclaration sur les violences en République centrafricaine et l'adoption par le Conseil de sécurité de la Résolution 2127 (2013)

[477 KB]

All news