All news
Significant new support to Ecuador for the years 2014-2017 will be announced by Development Commissioner, Andris Piebalgs, during a visit to the country. The Commissioner's high level visit will include meetings with ministers, local authorities and civil society groups, as well as visits to EU projects around the country.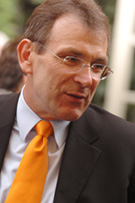 The EU's development contribution to Peru for the period 2014-2017 (€66 million), as well as new funding to support the fight against illegal drugs (€32 million), will be announced today by EU's Commissioner for Development, Andris Piebalgs, during a visit to the country to discuss future cooperation with high level authorities.
The EU has over 18 years of experience of regional cooperation in Latin America. Between 2007- 2013 the EU provided €556 million for regional funds, spent in the areas of social cohesion, water management, socio-economic development, higher education and information society, amongst others.