Delegation to Peru

News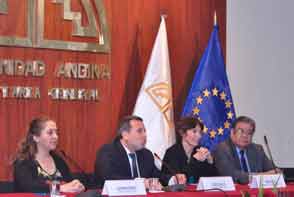 En la sede de la Secretaría General de la Comunidad Andina, la Delegación de la Unión Europea en el Perú y diversas entidades ejecutoras de la subregión andina suscribieron este lunes 14 seis Contratos de Subvención en el ámbito fronterizo, en el marco del proyecto "Integración Regional Participativa en la Comunidad Andina – INPANDES".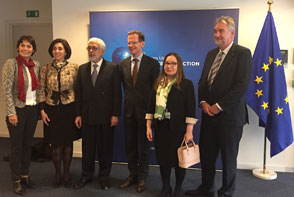 11/11/2015

-

The European Union and Peru hold VIth High-Level Political Dialogue Meeting

Both sides discussed topics of mutual interest and agreed on various new areas for cooperation.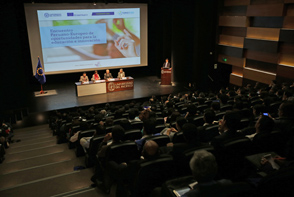 Representantes de Universidades públicas y privadas de todo el país reciben información de cómo acceder a las becas de ERASMUS+ y el financiamiento para la investigación de HORIZONTE 2020
All news
Working together in Peru
This bi-national project contemplates new infrastructure in the border region as an alternate route for road traffic, as well as an integrated customs infrastructure. It is also prepared to prevent damages from El Niño-Southern Oscillation.
More...

Top News from the European Union
European Commission - Statement Brussels, 5 February 2016 High Representative/Vice-President Federica Mogherini and Commissioners Vĕra Jourova and Neven Mimica call for zero tolerance against Female Genital Mutilation. Ahead of the International Day of Zero Tolerance against Female Genital Mutilation (6 February 2016) High Representative of the Union for Foreign Affairs...
All news