Delegation to Peru

News
El Día de Europa se celebra el 9 de mayo en conmemoración a la declaración pronunciada por Robert Schuman que dio inicio a la construcción de la futura Unión Europea
Embajadas de los Estados Miembros de la Unión Europea y los Centros Culturales europeos en Perú ofrecerán actividades culturales y educativas durante todo el mes de mayo
Programa Europa móvil desarrollará el tema "Migración y Movilidad"
Con motivo de sus 25 años en el país, la Delegación de la Unión Europea difundirá via streaming la Celebración por el Día de Europa y el espectáculo de danza FUSION creado por la coreógrafa Vania Masías y el músico Ernesto Hermoza
Programación completa en Facebook: ueenperu y twitter @ueenperu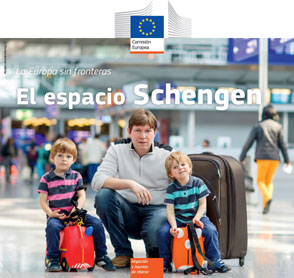 La Unión Europea y el Perú firmaron el 14 de marzo el acuerdo de exención de la visa Schengen.
Peruanos podrán viajar sin visa a 30 países europeos por un periodo no superior de 90 días.
La exención de la visa es exclusiva para viajes de corta duración para fines turísticos, familiares educativos, de negocios, entre otros, pero no se puede ejercer ninguna actividad profesional remunerada.
El acuerdo no aplica a Reino Unido e Irlanda que no pertenecen al espacio Schengen.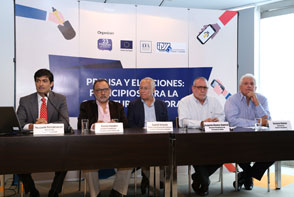 Cinco medios firmaron acuerdo para promover principios de una cobertura periodística transparente y crítica durante el proceso electoral como iniciativa del Instituto de Prensa y Sociedad (IPYS), IDEA Internacional en Perú, con apoyo de la Unión Europea en el Perú. El objetivo: un voto libre y bien pensado.
All news
Working together in Peru
The project has addressed teaching, learning and management practices in 33 local schools. It has strengthened schoolchildren's social skills and enhanced their ability to participate. It has also built advocacy skills within the community and direct
More...

Top News from the European Union