Delegation to Peru

News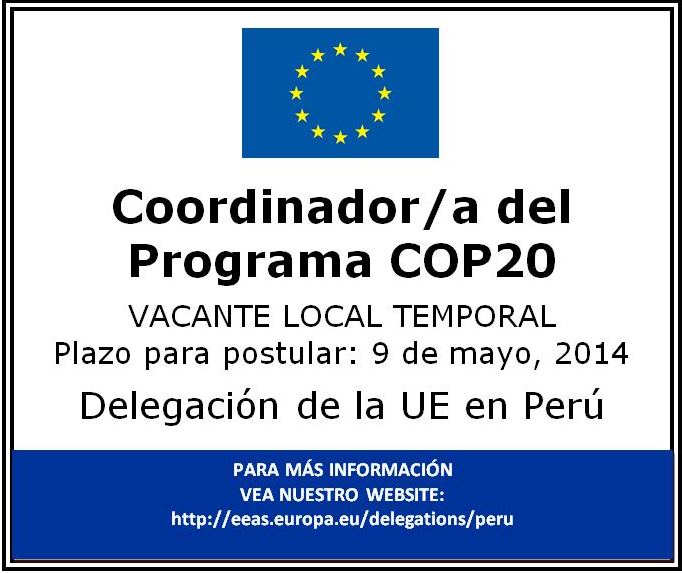 15/04/2014

-

Local temporary vacancy: Coordinador/a del programa COP20 en la Sección Política y de Comunicación

"The High Representative believes that these efforts to bring all the parties to the table are an important step towards addressing the legitimate concerns of the people of Venezuela through continued and frank dialogue."
All news
Working together in Peru
El programa tiene la finalidad de contribuir a la mejora de la seguridad alimentaria y a la lucha contra la pobreza a través del apoyo a la educación, a la salud y a la inversión social y productiva.
More...

Top News from the European Union