Delegation to Peru

News
As 2015 begins, so does the European Year for Development (EYD2015) − a year dedicated to raising awareness, engaging Europeans everywhere in the EU's development cooperation and sparking a debate around the motto 'Our world, our dignity, our future'. The EYD2015 was proposed by the European Commission and unanimously adopted by the European Parliament and Council. It is an opportunity to showcase the strong commitment of the EU and its Member States to eradicating poverty worldwide.
The announcement by the FARC yesterday of an indefinite unilateral ceasefire is a welcome development.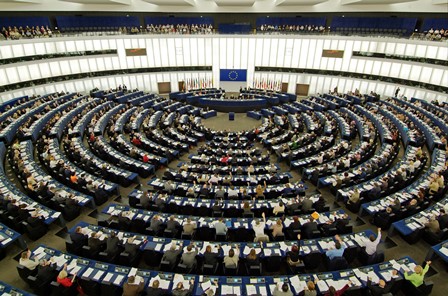 On Thursday 18 December 2014, the European Parliament passed three resolutions, calling on the Venzuelan authorities to withdraw "unfounded" charges against the opposition leader; condemning the arrest of human rights activist Dr Amin Mekki Medani in Sudan; and demanding the immediate release of anti-slavery activist Biram Dah Abeid in Mauritania.
All news
Working together in Peru
El programa tiene la finalidad de contribuir a la mejora de la seguridad alimentaria y a la lucha contra la pobreza a través del apoyo a la educación, a la salud y a la inversión social y productiva.
More...

Top News from the European Union