Delegation to Peru

News
The event is aimed at institutional and other private sector investors who are interested to further explore green investment opportunities in emerging markets. The event provides a unique opportunity for institutional investors and other private sector investors to share their knowledge and experience regarding green investment opportunities and to ensure investments suit their risk-return requirements.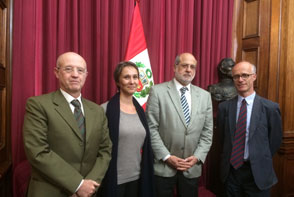 Luego de una semana con una intensa agenda, Karoliina Anttonen y Olivier de Guibert culminaron Misión de Expertos sobre Legislación y Políticas de Cambio Climático de la Unión Europea en Lima, realizada en coordinación con el Ministerio del Ambiente, con el objetivo de facilitar el intercambio de experiencias sobre la legislación climática entre la Unión Europea y el Perú.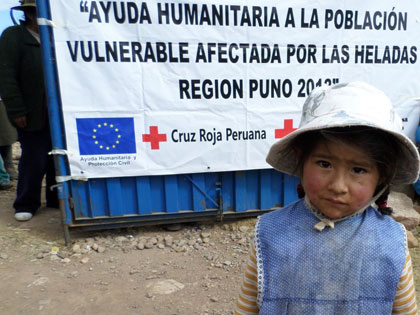 En respuesta a los daños causados por el fuerte invierno en Perú, la Comisión Europea, a través de su Departamento de Ayuda Humanitaria y Protección Civil (ECHO), ha destinado 127 200 euros para atender las necesidades más urgentes de las familias afectadas.
All news
Working together in Peru
This bi-national project contemplates new infrastructure in the border region as an alternate route for road traffic, as well as an integrated customs infrastructure. It is also prepared to prevent damages from El Niño-Southern Oscillation.
More...

Top News from the European Union