Delegation to Peru

News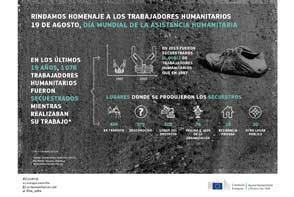 El Día Mundial de la Ayuda Humanitaria conmemora el aniversario del atentado con bomba de 2003 contra la sede de las Naciones Unidas en Bagdad (Irak), en el que perdieron la vida veintidós trabajadores humanitarios, entre ellos el Representante Especial de las Naciones Unidas en Irak, Sergio Vieira de Mello.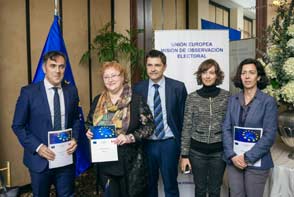 La Misión de observación electoral de la Unión Europea en Perú – 2016 ha presentado esta mañana en conferencia de prensa en Lima el informe con las conclusiones finales y recomendaciones para futuras citas electorales.
El Día de Europa se celebra el 9 de mayo en conmemoración a la declaración pronunciada por Robert Schuman que dio inicio a la construcción de la futura Unión Europea
Embajadas de los Estados Miembros de la Unión Europea y los Centros Culturales europeos en Perú ofrecerán actividades culturales y educativas durante todo el mes de mayo
Programa Europa móvil desarrollará el tema "Migración y Movilidad"
Con motivo de sus 25 años en el país, la Delegación de la Unión Europea difundirá via streaming la Celebración por el Día de Europa y el espectáculo de danza FUSION creado por la coreógrafa Vania Masías y el músico Ernesto Hermoza
Programación completa en Facebook: ueenperu y twitter @ueenperu
All news
Working together in Peru
This bi-national project contemplates new infrastructure in the border region as an alternate route for road traffic, as well as an integrated customs infrastructure. It is also prepared to prevent damages from El Niño-Southern Oscillation.
More...