Delegation to Peru

News
The announcement by the FARC yesterday of an indefinite unilateral ceasefire is a welcome development.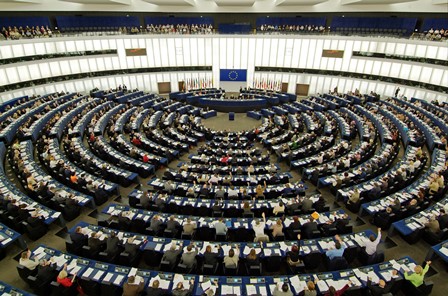 On Thursday 18 December 2014, the European Parliament passed three resolutions, calling on the Venzuelan authorities to withdraw "unfounded" charges against the opposition leader; condemning the arrest of human rights activist Dr Amin Mekki Medani in Sudan; and demanding the immediate release of anti-slavery activist Biram Dah Abeid in Mauritania.
The European Union welcomes the outcome of the United Nations climate conference in Lima as a step forward on the road to a global climate deal in Paris next year. The conference agreed on two deliverables, the Lima Call for Climate Action and the draft elements text for the 2015 Agreement. As countries come forward with proposed emissions reduction targets in the coming months, the Lima Call for Climate Action requires all countries to describe their proposed target in a clear, transparent and understandable way.
All news
Working together in Peru
El programa tiene la finalidad de contribuir a la mejora de la seguridad alimentaria y a la lucha contra la pobreza a través del apoyo a la educación, a la salud y a la inversión social y productiva.
More...

Top News from the European Union
Having regard to the values, interests, culture, and traditions of indigenous communities; Recognising that the hunting of seals by indigenous communities of Canada has been an integral part of their tradition, culture, and identity since time immemorial and that they rely on the seal hunt for the direct necessities of life and to sustain their communities economically through the income it generates; Recalling that the European Union's regulations on trade in seal products seek to ensure that the fundamental economic and social interests of indigenous communities which hunt seals for their subsistence will not be adversely affected;
All news