Delegation to Peru

News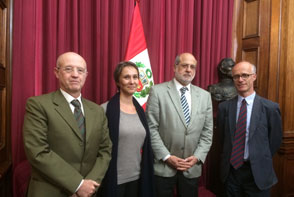 Luego de una semana con una intensa agenda, Karoliina Anttonen y Olivier de Guibert culminaron Misión de Expertos sobre Legislación y Políticas de Cambio Climático de la Unión Europea en Lima, realizada en coordinación con el Ministerio del Ambiente, con el objetivo de facilitar el intercambio de experiencias sobre la legislación climática entre la Unión Europea y el Perú.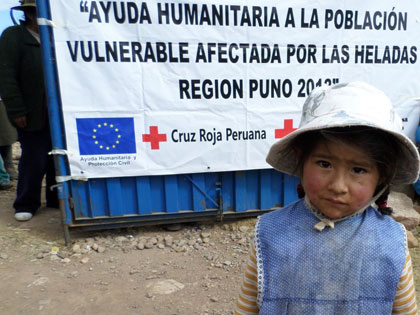 En respuesta a los daños causados por el fuerte invierno en Perú, la Comisión Europea, a través de su Departamento de Ayuda Humanitaria y Protección Civil (ECHO), ha destinado 127 200 euros para atender las necesidades más urgentes de las familias afectadas.
All news
Working together in Peru
The project, operating in Lima, aims at contributing to the social and economic integration of lower-income families by designing and managing social programmes in co-operation with the local strategic partners.
More...

Top News from the European Union