Delegasjonen i Norge

Nyheter
27. oktober arrangerte EUs delegasjon til Norge i samarbeid med Senter for klimaforskning (CICERO) et seminar om EUs nye klima- og energimål for 2030. Klima- og energipakken for 2030 ble vedtatt under EU-toppmøtet 23. til 24. oktober.
Mandag avholder delegasjonen et seminar om EUs klima-og energimål for 2030.
Seminaret er fulltegnet, men det er mulig å kontakte oss for å bli satt på venteliste.
EUs lederkabal er nå fullført. Den nye Europakommisjonen under ledelse av Jean-Claude Juncker ble godkjent av Europaparlamentet 22. oktober. Juncker-kommisjonen blir formelt utnevnt under EU-toppmøtet den 23. til 24. oktober, og tar over ansvaret 1. november.
Alle nyheter
Tema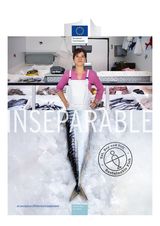 I perioden 2/9 til 1/12 2014 har offentlige myndigheter, innbyggere, selskaper og organisasjoner som er involvert i EU-finansierte prosjketer i Arktis mulighet til å komme med innspill.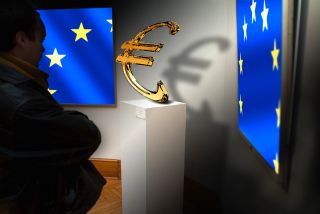 Den 1. januar 2015 trer nye regler for beskatning av telekommunikasjonstjenester, kringkastingstjenester og elektroniske tjenester i kraft.

Erasmus+ er EUs nye program for utdanning, opplæring, ungdom og idrett for perioden 2014-2020. Norge deltar i alle deler av Erasmus+, noe som innebærer nye muligheter for norske barnehager, skoler, fag- og yrkesopplæringsinstitusjoner, aktører innen voksenopplæring, idrettslag og ungdomsorganisasjoner.
Mer...

Toppsaker fra EU
European Commission Statement Brussels, 30 October 2014 President Barroso spoke a number of times yesterday with President Poroshenko during the parallel trilateral talks on gas that took place in Brussels. President Barroso emphasised that an agreement was within reach on the basis of the proposals put forward by the European...
Alle nyheter