European Union Delegation to Norway

News
Er du medlem av folketrygden i Norge, og oppholder deg midlertidig i et annet EØS-land eller Sveits? Da bør du ha med deg europeisk helsetrygdkort. Kortet dokumenterer at du har rett til nødvendig helsehjelp på lik linje med oppholdslandets egne statsborgere.
Mandag 18. juni inviterte Delegasjonen til en mottakelse i anledning Den europeiske kulturminneprisen som skal deles ut under årskongressen til den europeiske kulturminneforeningen Europa Nostra i Oslo 10.-14. juni. Generalsekretær for Europa Nostra Europa, Sneška Quaedvlieg-Mihailović, presenterte programmet for kongressen.
Den siste tiden har EUs migrasjons- og flyktningpolitikk vært øverst på den politiske dagsorden og gjenstand for stor offentlig debatt. Større tragedier, som den vi så høsten 2013 ved den italienske øyen Lampedusa og forliset utenfor kysten av Libya i april i år, hvor over 700 mennesker mistet livet, har bidratt sterkt til sakens høyaktualitet.
Denne artikkelen tar for seg EUs migrasjonspolitikk frem til i dag og den nye agendaen som ble presentert den 13. mai 2015. I tillegg ser den på tall og andre fakta om migrasjonsstrømmene over Middelhavet.
All news
Focus

The idea behind the Single Market is simplicity itself: treat the EU as one territory where people, money, goods and services interact freely to stimulate competition and trade, and improved efficiency. The increased choice of goods and services will raise quality and cut prices. It is the basic recipe for prosperity.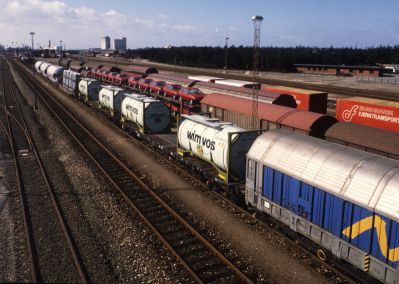 As part of the EEA Agreement, Norway is part of the European Single Market. In practice, the Agreement allows goods, capital, services and people to circulate freely in the whole EEA Area, including the EFTA countries Norway, Iceland and Liechtenstein. To ensure that equal rights apply for all companies in the area, the EEA Agreement also features common rules for competition and state subsidies.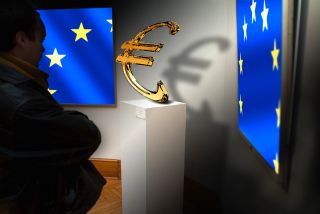 From 1 January 2015 new rules for taxation of telecommunications, broadcasting and electronic services will be implemented.
More...

Top News from the European Union