European Union Delegation to Norway

News
Næringsminister Monica Mæland åpnet fredag 28. august den europeiske vandreutstillingen Space Expo på Youngstorget. I tillegg til 31 ambassadører, var 70 representanter fra både romfartsindustrien, flere forskningsinstitutter samt lokal- og statlig forvaltning på plass under åpningen. Romfartssamarbeidet mellom EU og Norge ble særlig løftet frem.
European Space Expo, en europeisk vandreutstilling om verdensrommet og satellitter i hverdagen, åpnes av Næringsminister Mæland på Youngstorget i Oslo den 28. august. Utstillingen vil med sin store, hvite kuppel være godt synlig i bybildet frem til 6. september. Målgruppen er skoleklasser (fra 5. klasse), publikum og næringsliv. EUs delegasjon til Norge og Norsk Romsenter er lokalt vertskap.
På Verdens humanitære dag den 19. august benyttes anledningen til å rette søkelyset mot viktigheten av humanitært arbeid, og gi anerkjennelse til de modige menn og kvinner som risikerer sine egne liv for å hjelpe andre.
All news
Focus

The idea behind the Single Market is simplicity itself: treat the EU as one territory where people, money, goods and services interact freely to stimulate competition and trade, and improved efficiency. The increased choice of goods and services will raise quality and cut prices. It is the basic recipe for prosperity.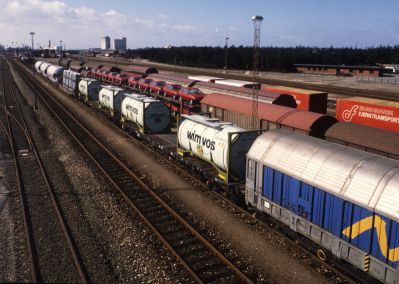 As part of the EEA Agreement, Norway is part of the European Single Market. In practice, the Agreement allows goods, capital, services and people to circulate freely in the whole EEA Area, including the EFTA countries Norway, Iceland and Liechtenstein. To ensure that equal rights apply for all companies in the area, the EEA Agreement also features common rules for competition and state subsidies.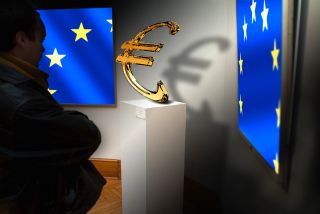 From 1 January 2015 new rules for taxation of telecommunications, broadcasting and electronic services will be implemented.
More...

Top News from the European Union
For candidate countries (Albania, the former Yugoslav Republic of Macedonia, Montenegro, Serbia and Turkey) and potential candidates (Bosnia and Herzegovina and Kosovo), the EU provides both financial and technical support.
All news