European Union Delegation to Norway

News
Torsdag 28. februar møttes representanter fra en rekke Trøndelagsskoler i Trondheim for å lære mer om Erasmus+, og hvordan skrive gode prosjektsøknader. Seminaret ble arrangert av EUs delegasjon til Norge, i samarbeid med Trøndelags Europakontor og Senter for internasjonalisering av utdanning (SiU).
Fredag 12. februar inviterer EUs delegasjon til Norge og Olje- og energidepartementet til seminar om "Den europeiske energiunionen – overgang til et nytt energisystem. Hva betyr dette for Norge?" på Litteraturhuset i Oslo. Maroš Šefčovič, Europakommisjonens visepresident for energiunionen vil presentere EUs prioriteringer, og olje- og energiminister Tord Lien vil diskutere energiunionens betydning for Norge.
24.-26. januar deltok ambassadør Helen Campbell på den tiende Arctic Frontiers-konferansen med temaet "industri og miljø". Norge og EU deler en rekke felles interesser i Arktis.
All news
Focus

The idea behind the Single Market is simplicity itself: treat the EU as one territory where people, money, goods and services interact freely to stimulate competition and trade, and improved efficiency. The increased choice of goods and services will raise quality and cut prices. It is the basic recipe for prosperity.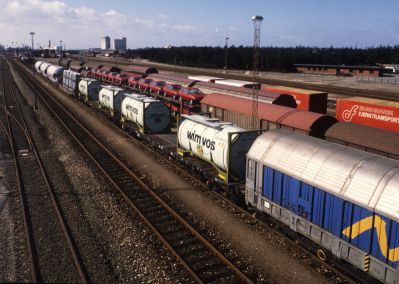 As part of the EEA Agreement, Norway is part of the European Single Market. In practice, the Agreement allows goods, capital, services and people to circulate freely in the whole EEA Area, including the EFTA countries Norway, Iceland and Liechtenstein. To ensure that equal rights apply for all companies in the area, the EEA Agreement also features common rules for competition and state subsidies.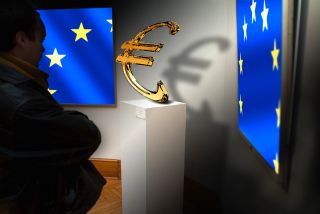 From 1 January 2015 new rules for taxation of telecommunications, broadcasting and electronic services will be implemented.
More...

Top News from the European Union
European Commission - Statement Brussels, 5 February 2016 High Representative/Vice-President Federica Mogherini and Commissioners Vĕra Jourova and Neven Mimica call for zero tolerance against Female Genital Mutilation. Ahead of the International Day of Zero Tolerance against Female Genital Mutilation (6 February 2016) High Representative of the Union for Foreign Affairs...
All news