Delegation to Nigeria and ECOWAS

News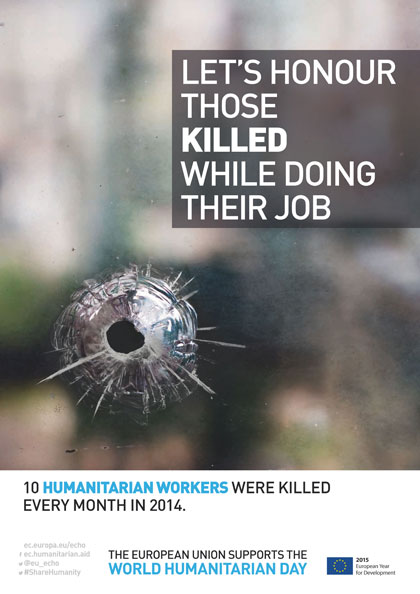 The European Union is committed to protecting humanitarian workers and supports World Humanitarian Day every year on 19 August. Today marks the day in 2003 when 22 humanitarians lost their lives in the bombing of the UN Headquarters in Baghdad, Iraq. It is a day to honour the brave men and women who risk their lives while they provide help to people who suffer and to draw attention to the increasing dangers faced by humanitarian workers
The attacks killing around 150 people in two villages in north eastern Borno state in Nigeria and targeting Muslim worshippers during the holy month of Ramadan are another attempt to destabilise the country and the region.
All news
Working together in Nigeria and ECOWAS
Affordable HIV/AIDS care and support is provided to towns and villages in the four Indian states mostly affected by the disease. The project tackles stigma at a local level and helps to sustain a non-discriminatory schooling environment for children.
More...

Top News from the European Union
For candidate countries (Albania, the former Yugoslav Republic of Macedonia, Montenegro, Serbia and Turkey) and potential candidates (Bosnia and Herzegovina and Kosovo), the EU provides both financial and technical support.
All news