Delegation to Nigeria and ECOWAS

News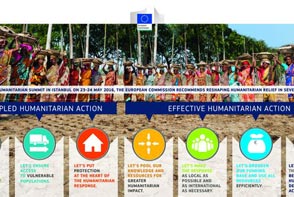 At the World Humanitarian Summit in Istanbul, the European Union has committed to strengthen prevention and preparedness, improve the international response and help find solutions to support an overstrained humanitarian system. The European Union (EU) is committed to strong progress on each of the five core responsibility areas, for which core commitments have been formulated by the UN. It pledged individual commitments at the World Humanitarian Summit (WHS) concerning policies, programmes and funds it is responsible for. The key priorities advanced by the EU at the Summit include: investment in resilience, efficient and effective financing, respect for International Humanitarian Law, preventing and ending crises, and bridging the divide between humanitarian and development work. The first-ever World Humanitarian Summit is an opportunity for the global communi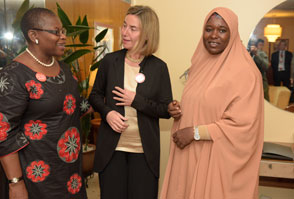 The High Representative for Foreign Affairs and Security Policy/Vice President of the European Commission, Federica Mogherini, was in Abuja on Saturday, 14 May, to attend the 2nd Regional Security Summit hosted by Nigeria's President Muhammadu Buhari.The Summit was a follow-up to the 2014 Boko Haram Summit, convened in Paris by French President Francois Hollande, who also attended the Abuja Summit.
All news
Working together in Nigeria and ECOWAS
The EU using a Conflict Sensitive Approach to Project Development has managed to bring two conflicting Nigerian communities together to discuss a joined action plan. The construction of a road linking the two demonstrates the success of the exercise.
More...

Top News from the European Union