Delegation to Nigeria and ECOWAS

News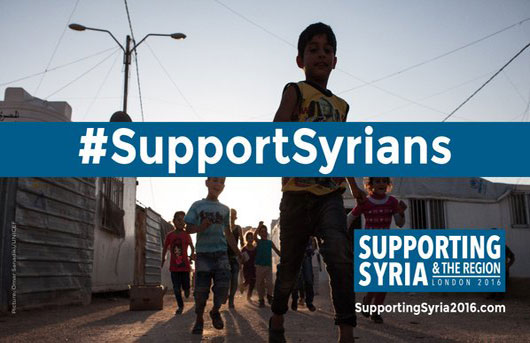 Syria is the world's biggest humanitarian crisis. Billion of dollars in international aid are needed to support people caught up in the conflict.
Nigerian President, Muhammadu Buhari today Wednesday 3, 2016 addressed the European Parliament in Strasbourg, France.

Speaking during the European Union Parliament's plenary session , President Buhari thanked the European Union for its continued support to Nigeria with particular reference to the material and financial sacrifices of the EU towards the conduct of elections and institutionalization of democratic norms in Nigeria.

The President acknowledged EU as Nigeria's main development partner, and the pillar of support for the consolidation of democracy and economic development and also highlighted some of the challenges facing Nigeria: from migration to fight against terrorism, to the health of Africans, poverty, and global economy.
The European Union condoles with ‪Nigeria‬ over recent attacks in ‪Dalori‬, Borno State Nigeria. In a statement by the EU High Representative Federica Mogherini, affirms the EU's commitment to providing a comprehensive range of political, development and humanitarian support to Nigeria and the region in tackling this threat and in ensuring the sound development of the region
All news
Working together in Nigeria and ECOWAS
Affordable HIV/AIDS care and support is provided to towns and villages in the four Indian states mostly affected by the disease. The project tackles stigma at a local level and helps to sustain a non-discriminatory schooling environment for children.
More...

Top News from the European Union
European Commission - Statement Brussels, 5 February 2016 High Representative/Vice-President Federica Mogherini and Commissioners Vĕra Jourova and Neven Mimica call for zero tolerance against Female Genital Mutilation. Ahead of the International Day of Zero Tolerance against Female Genital Mutilation (6 February 2016) High Representative of the Union for Foreign Affairs...
All news