Delegation to Nigeria and ECOWAS

News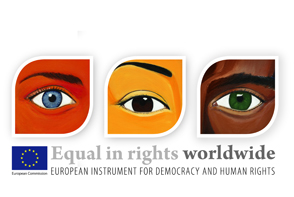 Call for proposals of the European Instrument for Democracy and Human Rights - a programme that aims to promote democracy and human rights worldwide through support to civil society initiatives.

Since 2009, the Kapuscinski development lectures, an initiative organised jointly by the European Commission, the United Nations Development Programme and the leading European universities, aims at raising awareness triggering debates on development through a series of high level lectures.
The lecture series offers students an unprecedented opportunity to learn and discuss about development issues such as climate change, human rights, aid effectiveness, Europe-Africa relations, Millennium Development Goals and post-2015 agenda among others.
All news
Working together in Nigeria and ECOWAS
This pilot action aims to enhance the capacity of fishing communities. It adapts to the impacts of flood risks arising from rainfall and storm surges through data collection, education and public awareness.
More...

Top News from the European Union