Delegation to Nigeria and ECOWAS

News
The European Union (EU) and the Government of the Federal Republic of Nigeria have today signed a Financing Agreement of N6b (€27m) to improve access to modern and sustainable energy sources in Nigeria, through the Energising Access to Sustainable Energy (EASE) programme.
All news
Working together in Nigeria and ECOWAS
This pilot action aims to enhance the capacity of fishing communities. It adapts to the impacts of flood risks arising from rainfall and storm surges through data collection, education and public awareness.
More...

Top News from the European Union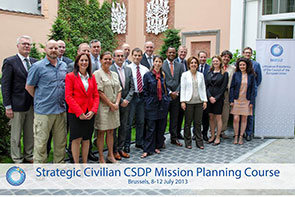 01/07/14 -
ESDC - Strategic civilian CSDP Mission Planning Course
From 8 to 12 July 2013, Austria and Lithuania organised a Strategic Civilian CSDP Mission Planning Course at the Permanent Representation of Lithuania in Brussels
All news