Délégation au Niger

Actualité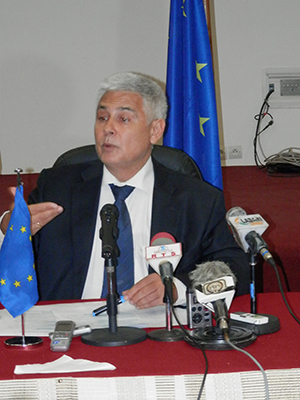 Poursuite du 10ème FED ; Démarrage prochain du 11ème FED sous de meilleurs auspices pour le Niger
Toute l'actualité
Travailler ensemble en République du Niger
The Comprehensive Africa Agricultural Development Programme (CAADP) forms Africa's framework for agriculture-led development. It stimulates African countries to improve agricultural policies and plans, and to step up investments in agriculture.
En savoir plus...

Principales actualités de l'Union Européenne
We strongly condemn the attack that occurred in Ottawa on 22 October that resulted in the death of a Canadian service member. We express our deep sympathy and offer our sincere condolences to the victims of this attack and to their families.
Toute l'actualité