Delegation to New Zealand

News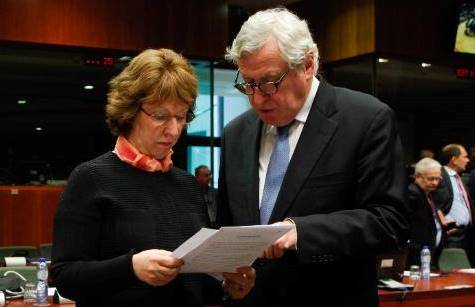 After an extraordinary meeting of EU Foreign Affairs Council, EU Foreign Ministers strongly condemned the clear violation of Ukrainian sovereignty, called for a Russia withdrawal and for a peaceful solution to the crisis. The EU remains ready to engage in and promote any constructive dialogue with all parties aimed at reaching a peaceful solution. A meeting of EU leaders will take place on Thursday.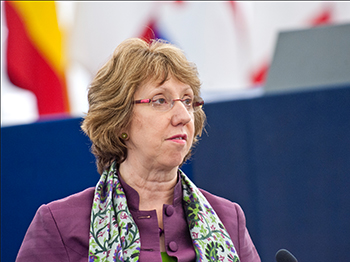 "I deplore today's decision by Russia on the use of armed forces in Ukraine. This is an unwarranted escalation of tensions. I therefore call upon the Russian Federation not to dispatch such troops, but to promote its views through peaceful means. Any possible movements, action and stationing of forces must be in accordance with international law and commitments, notably under the UN Charter and the OSCE Final Act, the Budapest Memorandum of 1994 as well as bilateral treaties such as the one regulating the stationing of the Black Sea Fleet…"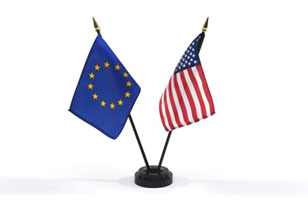 "As you know, I was in Washington DC last week for the 'political stocktaking' on the EU-US trade deal with my American counterpart US Trade Representative (USTR) Mike Froman. So today was a perfect opportunity for me to update ministers on the state of play and the way forward on the Transatlantic Trade and Investment Partnership (TTIP). As I said in Washington last week at the press conference, we do indeed need to 'step up a gear' on the full range of issues..."
All news
Focus
On the agenda this month: the eighth annual Alliance Française French Film Festival is returning to screens around New Zealand from 20 February to 23 April 2014; the Prime Minister of Croatia, Mr Zoran Milanović will deliver an address on 14 March in Auckland on "Croatia and the EU: Opportunities and Challenges".
At a key moment in the history of European Construction and ahead of the European elections next May, the European Commission, in partnership with the United Nations, is launching a video competition on the theme of the European project and the support of its citizens for this project.
More...

Top News from the European Union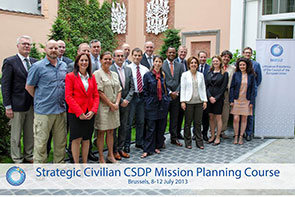 01/07/14 -
ESDC - Strategic civilian CSDP Mission Planning Course
From 8 to 12 July 2013, Austria and Lithuania organised a Strategic Civilian CSDP Mission Planning Course at the Permanent Representation of Lithuania in Brussels
All news