Delegation to Namibia

News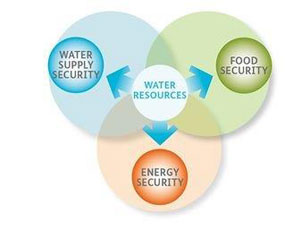 A Capacity building event to improve practices in integrating evidence into policymaking is organized by the European Commission together with the African Union Commission and International Institute for Applied Systems Analysis (IIASA) and will take place in Ispra, Italy at the site of the Joint Research Centre from 30 August to 2 September 2016. It will bring together African and European policymakers and scientists to jointly develop new skills in using evidence for policy in the areas of water-energy and food policy. The Application Form, together with specific eligibility criteria and a draft programme of the event can be found here: https://ec.europa.eu/jrc/en/event/workshop/european-commission-au-iiasa-evidence-and-policy-event The deadline for applications is the 29th of April 2016. For further information, you can contact: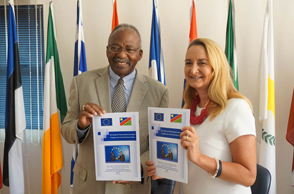 This year, the EU and Namibia commemorate 25 years of partnership. To mark this occassion, an event was arranged by the EU Delegation together with Namibian partners and stakeholders and the EU Head of DElegation launched a brochure: "25 years of Partnership between Namibia and the EU".

EU supports the 'Constituency Week Project'
All news
Working together in Namibia
The project intends to facilitate a reliable provision of electricity through a solar-diesel hybrid energy source, to the San community in Tsumkwe, with the cooperation of the community, regional council and companies.
More...

Top News from the European Union
European Commission - Upcoming events The news: On Friday 6 May in the Vatican, Commission President Jean-Claude Juncker will attend the ceremony awarding the Charlemagne Prize to Pope Francis, together with European Parliament President Martin Schulz and European Council President Donald Tusk. The three Presidents will deliver a joint eulogy.
All news