Delegation to Namibia

News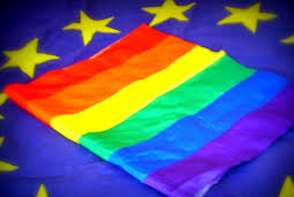 On the 18th of May 2015, the EU Delegation to Namibia together with the Ombudsman, Director of Out-Right Namibia and Programme Manager of Positive Vibes launched the project "Promoting the equal rights of LGBTI people in Namibia" The main objective of the project is to contribute to the reduction of discrimination, increase tolerance and the protection of Lesbian, Gay, Bisexual, Transgender and Intersex (LGBTI) rights in Namibia.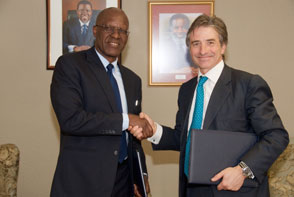 Signing of the European Union - Republic of Namibia National Indicative Programme (NIP) 2015-2020
On the 12th of May 2015 the Head of the EU Delegation to Namibia, Raul Fuentes Milani and the Minister in the Presidency in charge of Economic Planning and Director-General of the National Planning Commission, Tom Alweendo signed the National Indicative Programme amounting to 68 million EUR.

The NIP will focus on two focal sectors, namely Education & Skills and Agriculture. Furthermore funding has been set aside to strengthen the capacity of civil society organisations to engage as effective partners.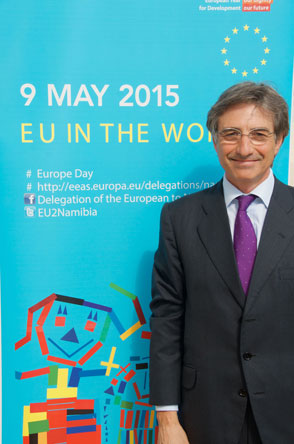 Celebrating Europe Day 2015 in Namibia

The Head of the EU Delegation to Namibia, Raul Fuentes Milani welcomed all participants to the Residence of the European Union to Namibia on the occassion of the celebration of Europe Day 2015. He said the European Union is an everyday project. Every member, big and small, old and new, has a seat at the same table and an equal voice. Building unity from diversity can be cumbersome, but constant cooperation leads us to a consensus that is rock solid.
All news
Working together in Namibia
At the heart of the HIV and AIDS response is the tremendous work done at community level with minimal resources. In 5 regions of Namibia, Yelula/U-khâi taps into these networks and seeks appropriate ways of supporting their growth and effectiveness.
More...

Top News from the European Union
European Commission - Fact Sheet Addis Ababa Brussels, 06 July 2015 The context of the conference: the post-2015 agenda From 13 to 16 July 2015 the international community will gather in Addis Ababa for the Third International Conference on Financing for Development.
03/07/15 - CSDP Partners Day

More than one hundred participants from 52 non-EU partner countries and international organisations, including 13 Ambassadors, gathered today at an EEAS seminar on the perspectives for the Common Security and Defence Policy (CSDP) following the European Council of 25 and 26 June 2015. It was second such annual outreach event with EU partners on CSDP.

01/07/15 - 15/07/15 - Spokesperson/Communication Adviser

The EEAS, Western Balkans Division, requests EU Member States and European Institutions to second experts or support the advertisement for contract regime to the following available positions with the EUSR Support Team in Kosovo, according to the described requirements and profiles:

01/07/15 - EUCAP Nestor Head of Mission meets Somalia's President [315 KB]
All news