Delegation to Namibia

News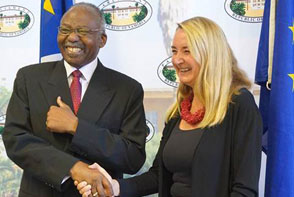 Today, a Press Conference was hosted by the Hon. Speaker of Parliament, Professor Peter Katjavivi and EU Ambassador to Namibia, Jana Hybaskova to announce that the 31st Session of the ACP-EU Joint Parliamentary Assembly will take place in Windhoek from 13-15 June 2016. The Speaker said it is a privilege and honor for Namibia to host the upcoming Conference. The EU Ambassador Jana Hybaskova said Namibia was chosen due to the safety and stability the country exhibits and that it provides a conducive environment to have strategic discussions on topics such as what the Post Cotonou Agreement between the EU and ACP countries will entail.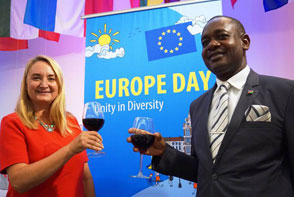 Celebrating Europe Day!
On the 9th of May the EU Delegation to Namibia celebrated Europe Day at the National Art Gallery of Namibia. The celebration was attended by among others the Deputy Minister of International Relations and Cooperation, Mr Peya Mushelenga, members of the diplomatic corps, civil society, development partners and friends of Europe.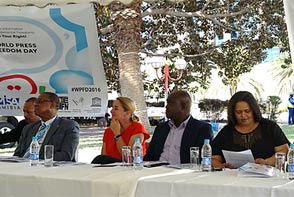 On the 10th of May, World Press Freedom Day was celebrated in Namibia under the theme: "Access to Information and Fundamental Freedoms: This is Your Right! It was organized by UNESCO and MISA in collaboration with the EU Delegation to Namibia.
All news
Working together in Namibia
A 300 MW High Voltage Direct Current transmission connection extending 950 km interconnects Zambia and Namibia, ensuring the sustainability and security of energy supply in the Southern African Power Pool region.
More...

Top News from the European Union