Delegation to Namibia

News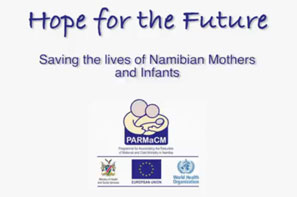 In celebrating the 2015 European Year of Development, the EU Delegation to Namibia in collaboration with the World Health Organization produced a video - Maternity Waiting Homes in Namibia: "Hope for the Future".
All news
Working together in Namibia
The project intends to facilitate a reliable provision of electricity through a solar-diesel hybrid energy source, to the San community in Tsumkwe, with the cooperation of the community, regional council and companies.
More...

Top News from the European Union