Delegation to Namibia

News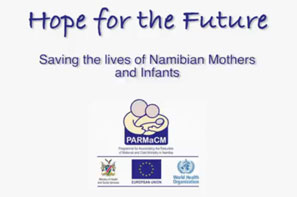 In celebrating the 2015 European Year of Development, the EU Delegation to Namibia in collaboration with the World Health Organization produced a video - Maternity Waiting Homes in Namibia: "Hope for the Future".
All news
Working together in Namibia
A 300 MW High Voltage Direct Current transmission connection extending 950 km interconnects Zambia and Namibia, ensuring the sustainability and security of energy supply in the Southern African Power Pool region.
More...

Top News from the European Union
Call for tender: Provision of benchmarked housing data and information on real estate in third countries — ref. EEAS-426-DIVA4-SER-DIR
All news