Delegation to Namibia

News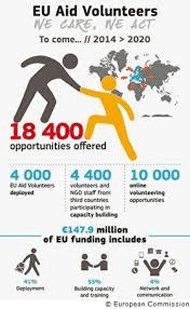 Announcement of Publication of the call for proposals for the deployment of EU Aid Volunteers
The EU Aid Volunteers initiative provides opportunities for volunteers to engage in humanitarian aid. In the period from 2015 to 2020, 18400 individulals will be able to participate in this initiative, including 4000 who will be deployed by humanitarian organisations to projects worldwide. This initiative is a concrete example of European Solidarity in action. All EU citizens above the age of 18 can in principle become volunteers. Change starts where citizens take concrete action and the EU Aid Volunteers is a positive initiative in strengthening the capacity to prevent, prepare for and respond to disasters and to build resilience of local communities in disaster affected countries. Over the course of the next seven years, 18 400 opportunities will be created under this initiative, including 4000 deployment, 4 400 local capacity building placements and
The European Union has adopted the Annual Action Programme 2015 for the Republic of Namibia under the 11th European Development Fund (EDF), amounting to Euro 15 million. EU support will be used for three activities: vocational education and training, a support programme to the National Authorizing Officer and a technical cooperation facility. These support programmes have been identified and formulated in line with Namibia's own development priorities as laid down in the 4th National Development Plan as well as the Joint EU Response Strategy for Namibia.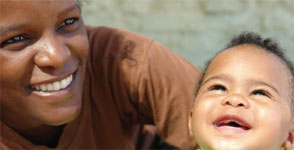 Results thus far of the Programme for Accelerating the Reduction of Maternal and Child Mortality (PARMaCM) funded by the EU:
All news
Working together in Namibia
At the heart of the HIV and AIDS response is the tremendous work done at community level with minimal resources. In 5 regions of Namibia, Yelula/U-khâi taps into these networks and seeks appropriate ways of supporting their growth and effectiveness.
More...

Top News from the European Union