Delegation to Namibia

News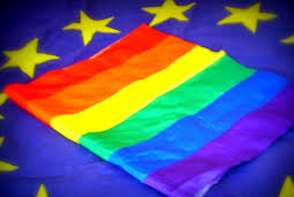 On the 18th of May 2015, the EU Delegation to Namibia together with the Ombudsman, Director of Out-Right Namibia and Programme Manager of Positive Vibes launched the project "Promoting the equal rights of LGBTI people in Namibia" The main objective of the project is to contribute to the reduction of discrimination, increase tolerance and the protection of Lesbian, Gay, Bisexual, Transgender and Intersex (LGBTI) rights in Namibia.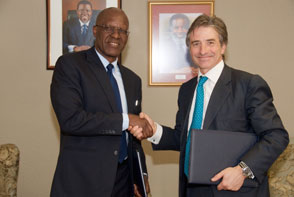 Signing of the European Union - Republic of Namibia National Indicative Programme (NIP) 2015-2020
On the 12th of May 2015 the Head of the EU Delegation to Namibia, Raul Fuentes Milani and the Minister in the Presidency in charge of Economic Planning and Director-General of the National Planning Commission, Tom Alweendo signed the National Indicative Programme amounting to 68 million EUR.

The NIP will focus on two focal sectors, namely Education & Skills and Agriculture. Furthermore funding has been set aside to strengthen the capacity of civil society organisations to engage as effective partners.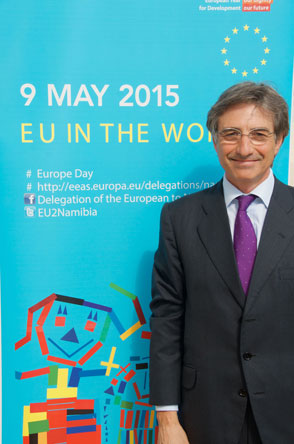 Celebrating Europe Day 2015 in Namibia

The Head of the EU Delegation to Namibia, Raul Fuentes Milani welcomed all participants to the Residence of the European Union to Namibia on the occassion of the celebration of Europe Day 2015. He said the European Union is an everyday project. Every member, big and small, old and new, has a seat at the same table and an equal voice. Building unity from diversity can be cumbersome, but constant cooperation leads us to a consensus that is rock solid.
All news
Working together in Namibia
The project intends to facilitate a reliable provision of electricity through a solar-diesel hybrid energy source, to the San community in Tsumkwe, with the cooperation of the community, regional council and companies.
More...

Top News from the European Union