Delegation to Namibia

News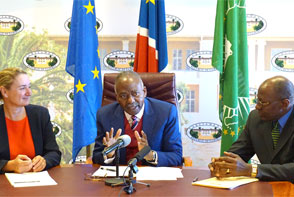 Today, on the 16th of June a Press Conference was held at the Namibian Parliament on the main outcomes of the 31st session of the ACP-EU Joint Parliamentary Assembly held in Windhoek Namibia from 13-15 June 2016.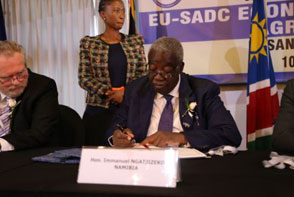 The European Union and six countries of the Southern African Development Community (SADC) on 10 June signed an Economic Partnership Agreement (EPA), the first of its kind. The EPA with Botswana, Lesotho, Mozambique, Namibia, South Africa and Swaziland - i.e. the so-called "SADC EPA group" is a development-oriented free trade agreement.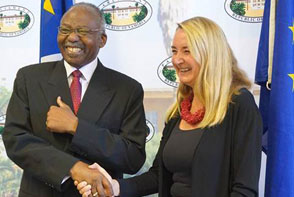 Today, a Press Conference was hosted by the Hon. Speaker of Parliament, Professor Peter Katjavivi and EU Ambassador to Namibia, Jana Hybaskova to announce that the 31st Session of the ACP-EU Joint Parliamentary Assembly will take place in Windhoek from 13-15 June 2016. The Speaker said it is a privilege and honor for Namibia to host the upcoming Conference. The EU Ambassador Jana Hybaskova said Namibia was chosen due to the safety and stability the country exhibits and that it provides a conducive environment to have strategic discussions on topics such as what the Post Cotonou Agreement between the EU and ACP countries will entail.
All news
Working together in Namibia
At the heart of the HIV and AIDS response is the tremendous work done at community level with minimal resources. In 5 regions of Namibia, Yelula/U-khâi taps into these networks and seeks appropriate ways of supporting their growth and effectiveness.
More...

Top News from the European Union