All news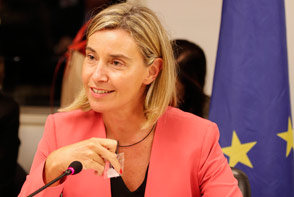 "Today we mark another important step in our relationship. For the first time in twenty-five years, the European Union will not table a human rights resolution on Myanmar."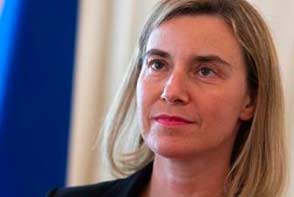 Democracy lies at the heart of the European Union, and this is why the democratic values that constitute our foundations have to be cultivated each and every day. Democracy requires constant commitment to participatory citizenship, transparency, pluralism and inclusion.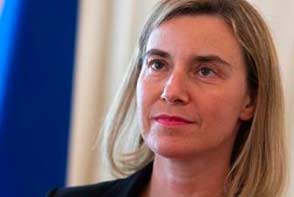 The opening of the 21st Century Panglong Union Peace Conference marks an important milestone in the advancement of peace and national reconciliation in Myanmar.
18/07/16 - Everything you need to know about the Asia-Europe Meeting: Fact Sheet & Brochure

The 11th Asia-Europe Meeting (ASEM) takes place from 15-16 July in Ulaanbaatar, Mongolia.

14/07/16 - Background brief: 11th Asia-Europe Meeting (ASEM) Summit, 15-16 July 2016, Ulaanbaatar, Mongolia

The 11th Asia-Europe Meeting (ASEM) Summit will take place in Ulaanbaatar, Mongolia on Friday 15 and Saturday 16 July, 2016, under the theme "20 Years of ASEM: Partnership for the Future through Connectivity".

01/06/16 - Taking the EU-Myanmar partnership to the next level: an EU strategy in support of Myanmar's reforms
01/06/16 - Elements for an EU strategy vis-à-vis Myanmar/Burma: A Special Partnership for Democracy, Peace and Prosperity
01/06/16 - EU-Myanmar Fact Sheet
22/04/16 - HRVP Federica Mogherini and Climate Action and Energy Commissioner Miguel Arias Cañete on the Paris Agreement and EU Climate Action

The signing of the Paris Agreement in New York on Friday 22 April 2016 will be a historic event and an important step towards implementing the world's first global climate deal. HRVP Federica Mogherini and Climate Action and Energy Commissioner Miguel Arias Cañete issued a joint op-ed on the EU's ambitious action against climate change.

31/03/16 - HRVP Mogherini congratulates the new Myanmar government

Statement by High Representative/Vice-President Federica Mogherini on the entry into office of the new Government of the Union of Myanmar

23/02/16 - LOCAL EU STATEMENT

The European Union Delegation issues the following statement in agreement with the EU Heads of Mission accredited to Myanmar/Burma

15/02/16 - Why deepening EU-ASEAN ties in aviation is a win-win situation, by Violeta Bulc, European Commissioner for Transport

Today, EU Commission for Transport Violeta Bulc is taking part in the Singapore Airshow Aviation Leadership Summit. Read about why a close EU-ASEAN partnership in aviation is a win-win situation.

26/01/16 - Press Release: Local Statement by the EU and EU Member States on the Release of Political Prisoners in Myanmar [163 KB]
18/01/16 - Press Release: European Commission awards journalists with Lorenzo Natali Media Prize for outstanding reporting on development [131 KB]
08/01/16 - EU Annual Action Programme 2015 in Myanmar