Welcome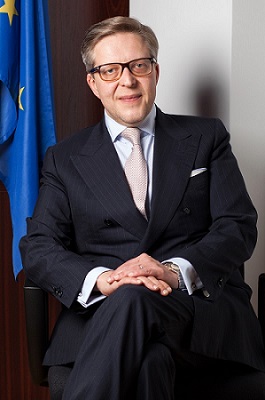 Dear Friends,
Welcome to the website of the EU Delegation to the Republic of Moldova.
The EU – Moldova relationship is both coming closer and deepening, in the spirit of political association and economic integration. An Association Agreement, including a Deep and Comprehensive Free Trade Area, was initialled at the Eastern Partnership Summit in Vilnius, on 29 November 2013. We look forward to its signature in 2014.
This agreement is very ambitious. It demonstrates the EU's deep commitment to Moldova, and especially to her citizens. It is a tool for modernisation, providing a framework for reforms which will enable Moldova's development towards further strengthening of democracy and the Rule of Law and building prosperity. In helping this process, the EU commits on average over 100 million euros of support to Moldova, the highest amount for any country in the EU's neighbourhood per capita terms. This support is aimed at supporting key reforms, but also building confidence and strengthening common interests between the two banks of the Nistru River.
I hope our website will serve as a good tool for you to find out more about what the EU and Moldova are doing together in support of development to the benefit of the entire Moldovan population. You will also learn from it more about the development of the overall EU – Moldova relationship, and – last but not least – the development of EU foreign policy globally. Please do not hesitate to contact us with further questions and comments, including recommendations what kind of additional information you would need from our website.
In addition to this website, I also invite you to visit our Facebook page.
With warm greetings,
Pirkka Tapiola
Ambassador
Head of the European Union Delegation to Moldova