Delegation to the Republic of Malawi

News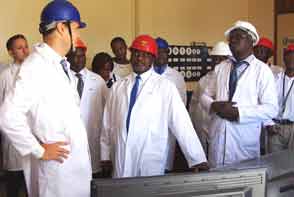 After the works, a total of 20,000 Metric Tonnes of maize is now safely kept; the amount of time taken to empty a silo bin full of maize (5,000 MT) has been reduced from 13 days to 5 days; the stock management software can give anytime the exact quantity of grain available in each silo and the bag sewing machines have increased the efficiency of the NFRA from the previous 50 MT per hour to 100 MT per hour.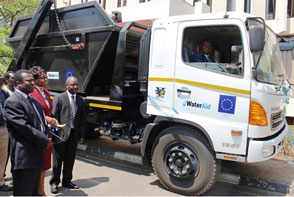 " Sanitation is a big issue which is exacerbated by the development of cities and towns: "As populations grows, the amount of solid waste generated is increased."
All news
Working together in Malawi
The Msamala project seeks to improve access to and use of sustainable energy (solar PV, efficient stoves, solar driers) within the communities, initiate reforestation activities, and collaborate with institutions and communities on energy issues.
More...

Top News from the European Union
European Commission - Statement Brussels, 5 February 2016 High Representative/Vice-President Federica Mogherini and Commissioners Vĕra Jourova and Neven Mimica call for zero tolerance against Female Genital Mutilation. Ahead of the International Day of Zero Tolerance against Female Genital Mutilation (6 February 2016) High Representative of the Union for Foreign Affairs...
All news