Delegation to Liberia

News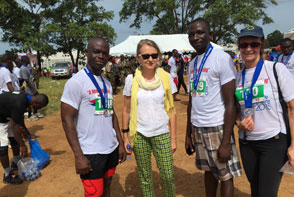 Photographs of some staff of the EU Delegation to Liberia that participated in this year's marathon held in Monrovia, Liberia over the weekend.
All news
Working together in Liberia
The project improves the accountability and effectiveness in the management of the public finances in Liberia. It also supports the General Audit Commission to ensure sustainable human resources management systems for the future.
More...

Top News from the European Union